Submit your best non-food as well as food items for our Editors' Picks Awards
Get great content like this right in your inbox.
Subscribe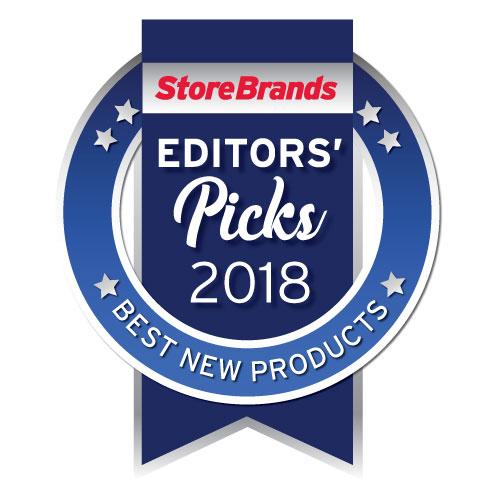 In early March I love the emerging signs of spring, especially the birdsongs. This is also the time of year when I start receiving entries for Store Brands' annual Editors' Picks Awards competition — a fun and sometimes surprising process that culminates in two days of judging, this year on April 3-4.
So far, I've mostly received submission forms rather than product samples, including for chocolate truffles and a triple-berry pie. I can't wait to actually sample the entries with the other judges.
If this year is anything like last year, we will have a huge assortment of private brand items in the packaged snacks category. In 2017, we got to sample everything from birthday cake-flavored popcorn to dark chocolate sea-salt cashews. A number of these snacks were organic, clean label or contained on-trend ingredients.
While snacks are certainly welcome, I also want to encourage vendors to submit entries in other food and beverage categories, including sauces, condiments, salad dressings, frozen entrées, dairy products, bottled non-alcoholic beverages such as iced teas and cold-brew coffees, boxed cereal, and natural sweeteners such as honey and maple syrup. This doesn't even begin to scratch the surface of the possibilities.
In addition, we would love to see more submissions in non-food categories such as health and beauty, laundry care, food storage, over-the-counter remedies and general merchandise (from socks to candles). Pet food is another growth category where we'd like to have additional entries.
The Editors' Picks Awards competition recognizes vendors and retailers that self-manufacture their own-brand products for new product concepts that are outstanding in innovation, quality, taste (for food entries) and performance. We also urge retailers to encourage their private brand suppliers to enter our competition with their most innovative new offerings.
Our contest has just a few rules:
Products must have been introduced between January and December 2017, and they must be designed for use in retailers' private brand programs.
Although vendors are permitted to submit an unlimited number of entries, each entry requires a separate submission form.
The online entry form must be filled out and submitted by March 27. Please attach two high-resolution photos as indicated, and print out a hard copy of the form for submission with the product samples. 
Send me product samples no later than March 29, noting on the outside of the shipping box if the item is perishable and needs to be refrigerated or frozen. Please call me if you are planning to submit a highly perishable item that cannot be frozen and, thus, must be received the day before the judging. My contact information is on the online form.
I expect our 2018 Editors' Picks Awards competition will be even bigger and better than last year's. Soon I will be surprised and delighted by the best new product concepts the industry has to offer.
Schierhorn, the managing editor of Store Brands, can be reached at [email protected]