Store brand wine gaining in popularity
Get great content like this right in your inbox.
Subscribe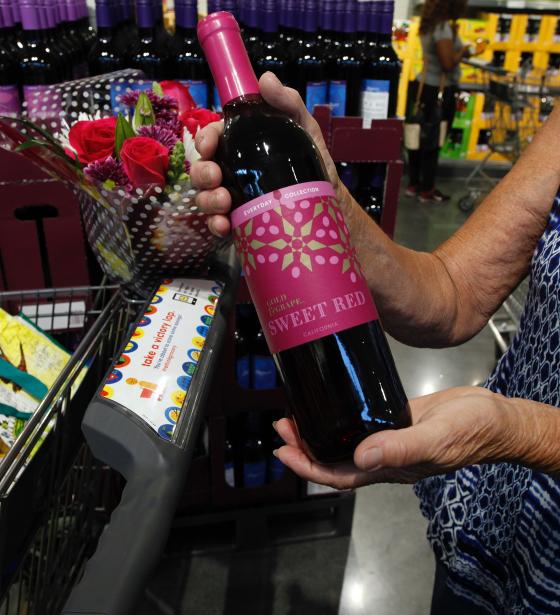 Wine is having its time at supermarkets. According to the Private Label Manufacturers Association (PLMA), more shoppers than ever are finding the best wines to buy at their local supermarkets, including store brand wines.
Wine sales in supermarkets are more than $10 billion. In California, that transforms into 85 percent of all wines purchased.
Retailers' private brand wines have been building momentum at supermarkets over the years, according to the PLMA.
"A trend that began several years ago with the success of Trader Joe's Two Buck Chuck wine has since morphed into a sophisticated assortment of reds, whites, rosés and sparkling wines at chains like Whole Foods, Costco, Aldi and Lidl," PLMA said.
"The trend toward private label wines is extremely strong," said Brian Sharoff, PLMA president. "Retailers like Costco, Trader Joe's, Kroger, Aldi and Lidl have set a high standard by offering award-winning quality at reasonable prices."
Retailers' store brand wines have also been winning awards at major wine competitions, PLMA noted. Lidl, for example, won 101 medals at the International Wine Competition in Los Angeles earlier this year while 391 private-branded supermarket wines received medals at the International Wine Challenge that is held annually in London.
The high quality of private brand wines will be in the spotlight in 2018 when the PLMA's International Salute to Excellence Wine Awards takes place in Amsterdam. Nominating ballots have now gone out to retailers across the U.S., Canada, Europe, South Africa and Australia. A blue ribbon panel of Wine Masters, sommeliers, wine professionals and journalists will convene in Amsterdam in April to evaluate the private brand wines one-by-one.
At PLMA's 2017 Salute to Excellence Wine Awards, there were 48 award-winning wines from 13 countries, covering 22 categories of reds and whites.