Southeastern Grocers transforms own-brand line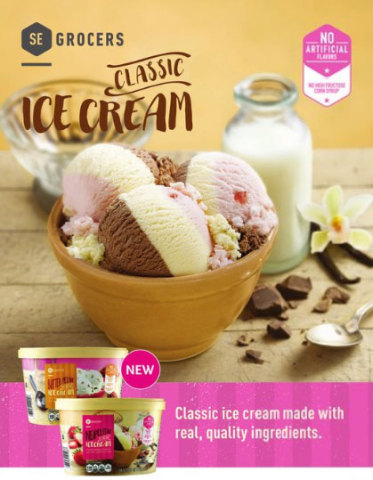 Southeastern Grocers (SEG) is taking its store brand program to another level. The Jacksonville, Fla.-based supermarket portfolio, which operates BI-LO, Fresco y Más, Harveys and Winn-Dixie stores, said it's conducting its largest transformation of private label products, which will span approximately 3,000 items across all categories throughout each banner-specific store throughout 2017.
To date, SEG said it has tested more than 2,330 own-brand items, which led to improved quality reformulations on more than 2,260 products. Over the next year, the company said the rollout across all stores will provide quality, value and differentiation to customers without increasing the price.
"Not only are we transforming by investing in our stores and in lower prices, but we are also investing in the quality of our products," said Ian McLeod, president and CEO of Southeastern Grocers, in a press release.
SEG is launching three new and refreshed brands in coming months — SE Grocers Essentials, SE Grocers and Prestige.
The SE Grocers Essentials brand is billed as dependable quality at an affordable price. "These products offer honest, everyday value for all customers looking for reliable, budget household basics," according to the retailer.
SEG said the SE Grocers brand was developed "to quality benchmarks as close, if not better than the taste and quality currently offered by the established brands already in the market but at significantly lower prices."
The Prestige brand "offers an indulgent experience, at an incredible price," the retailer said.
SEG said it has put its focus on improving the overall quality of the own-brand products offered across the four grocery brands in the Southeast, including the development of a test kitchen and sensory lab tasting facility at its Florida headquarters.
The SEG Sensory Lab conducts both product development and consumer taste-testing trials throughout the year.
SEG said it will also offer fresh, healthy affordable food, which has led to substantial enhancements across the entire own brand product line, including:
• over 2,280 products with no artificial colors;
• over 2,160 products with no artificial flavors;
• over 2,650 products with no MSG;
• over 2,640 products with no trans fat; and
• over 2,240 products with no high fructose corn syrup.