03/05/2019
Sourcing soars for store brand food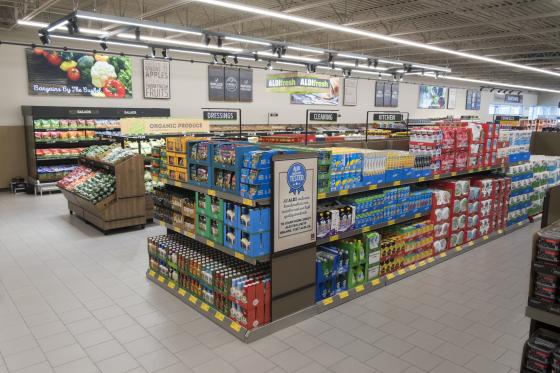 Sourcing activity for private-branded food products has increased 158 percent in the last year, according to the Thomas Index Report, a New York-based data, platform and technology company for the industrial market place.
Tony Uphoff, president and CEO of the Thomas Index Report, said sourcing soared as the result of a shift in consumer preferences.
"Private label foods are in the news, as (Berkshire Hathaway CEO) Warren Buffet recently explained how the explosive growth of private label brands, such as Costco Wholesale's Kirkland Signature brand, is turning the packaged goods space on its head," Uphoff said in a video on the Thomas Index Report's website.
He also noted that "other big names" are executing "huge private label strategies" in a bid to grow market share with U.S. consumers.
"German grocery giant ALDI is pushing to become the third-largest grocery retailer in the U.S., behind Walmart and The Kroger Co. They plan on doing so in large part by pursuing an aggressive private label strategy targeting a younger, middle-income audience," Uphoff said.
Budget-conscious consumers are no longer the only target for private label brands, Uphoff remarked. "Where at one time there was a stigma of cheapness associated with private label foods, millennial consumers are embracing these products as sustainable, quality options," he added.
Data from the Thomas Index Report also showed that sourcing activity is also up 5 percent or more, month over month, in private brands for cosmetics, clothing and pharmaceuticals.