Setton Farms sending loads of pistachios to China
Get great content like this right in your inbox.
Subscribe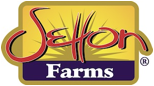 Terra Bella, Calif-based Setton Farms says it is excited to celebrate the Chinese New Year with the luckiest nut — the pistachio.
The company, the nation's second-largest pistachio grower and processor and a provider of private brands, is one of the largest U.S. exporters of pistachios to China during the Chinese New Year, which begins Feb. 16 and lasts 23 days.
Pistachios are often gifted to others in China as a symbol of good luck in the year ahead, according to a press release. Setton Farms provides China with roasted pistachios, which are traditionally gifted to friends and family, and shelled pistachio kernels, which are popular for baking and cooking.
The Chinese culture considers pistachios to be the happy nut because they look like they're smiling. In addition to being the happy nut, pistachios are a heart-healthy snack that are packed with protein, potassium, fiber, antioxidants, healthy fats, and Vitamin B6, according to Setton Farms. 
"We are so happy to help celebrate the Chinese New Year," said Setton Farms Chief Operating Officer Mia Cohen in a statement. "The holiday is such a historic and fun celebration and we are so proud to be able to play a role by providing pistachios, which are essential to the festivities and gifting traditions."
Businesses generally close and families gather for celebration and feasting during the Chinese New Year, which dates back to the 14th century B.C. In addition to pistachios, foods that are traditionally gifted include long noodles for long life, red dates for wealth and prosperity, sweets for a sweet life, bananas for brilliance at work or school, mixed vegetables for family harmony, peaches for immortality, and snow peas for unity.