Save-A-Lot permanently drops prices, initiates 'total brand transformation'
Get great content like this right in your inbox.
Subscribe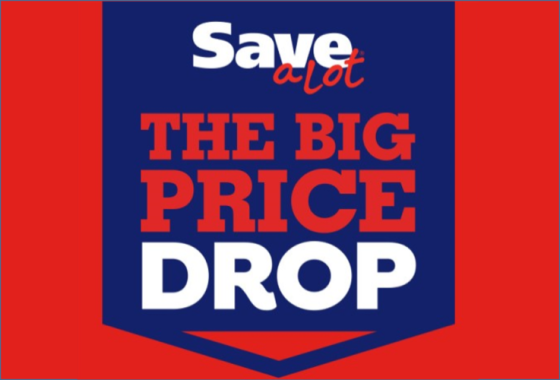 Save-A-Lot announced a total brand transformation, starting with a $100-million investment in cutting prices on national and own brands, the Earth City, Mo.-based grocery said on its website.
Save-A-Lot said its "Big Price Drop" is taking place across its entire store network, as prices drop by up to 40 percent on hundreds of everyday items across its store network. Calling the move a "permanent reset" of its prices, Save-A-Lot expects the initiative to be complete in 2019. The grocer's website said the move isn't a promotion or a limited-time change, and every product involved will feature the grocer's Big Price Drop logo in weekly ads.
Along with the lower prices, Save-A-Lot is offering a 100-percent money-back guarantee on its products, said a statement on the grocer's website.
"This is not a limited time event but rather our commitment to being the best grocery store for big savings, with quality options at a deep discount," the website added. "Whether you are feeding a family on a budget or just love saving money on groceries, you can find what you need at Save-A-Lot."