Report says Lidl 'headed in right direction'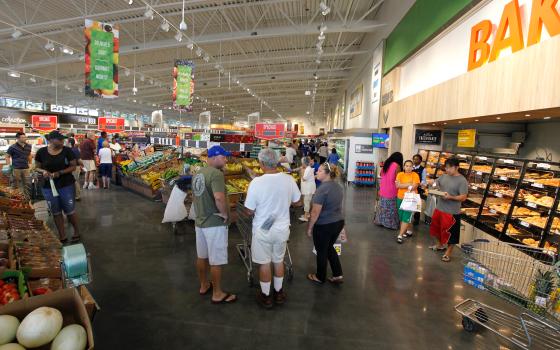 Germany-based deep-discounter Lidl, which landed in the U.S. this summer and has opened 38 stores on the East Coast, is "a serious threat to U.S. incumbent food retailers," according to a new report from Oliver Wyman, a New York-based international management consulting firm.
Lidl, which offers a 90 percent assortment of private brands, plans to open 100 stores by mid-2018 and hundreds more in the next five years. A German newspaper reported that Lidl, after receiving much fanfare surrounding its initial U.S. store openings, had stores that were performing "frighteningly weak." Another report cited that Lidl's store traffic was diminishing shortly after its stores opened.
But Oliver Wyman cited in its report that Lidl, in only three months, seems headed in the right direction.
"Winning on factors beyond value combined with an aggressive rollout strategy means that Lidl's entry is likely to pull several billion dollars of grocery spending away from incumbents," according to Oliver Wyman.
For its self-funded report, Oliver Wyman asked more than 500 consumers in Virginia, North Carolina and South Carolina about Lidl before it opened stores in the U.S. After two months of the shopping experience, Oliver Wyman surveyed more than 300 actual Lidl shoppers, as well as almost 2,000 other shoppers from the same states. Here are some of the results:
• In direct comparison with incumbent grocers, Lidl wins on unexpected dimensions.
"Lidl clearly wins on value, but consumers also rank the company no worse on assortment than such national supermarket chains as Kroger and Walmart," the report said. "This is quite surprising given that these players have more than 20 times as many products as Lidl. Moreover, even upscale local grocers that are well-known for excellent service, fresh products and private brands scored only on par with Lidl on those dimensions."
• Lidl attracts shoppers from all incumbent grocers.
"Consumers that shop at Lidl include the loyal customers of a broad range of grocers," the report noted. "Lidl not only attracts other discounters' clientele, but also loyal customers of national chains such as Walmart and Kroger, and regional grocers such as Food Lion and Publix. Only 9 percent of the first-time Lidl shoppers considered discounter Aldi as their main grocer."
• Once a Lidl store opens nearby, customers will almost definitely shop there. However, gaining awareness seems to be a challenge.
"Among almost 2,000 shoppers who had not tried Lidl, only 8 percent were not interested in doing so," the report cited. "The other 92 percent did not shop there simply because Lidl had not yet opened a store nearby, they were not aware of Lidl, or they just hadn't had the time so far."
• Households of all income levels are open to shopping at Lidl.
"Contrary to commonly held industry wisdom, households at all ends of the income spectrum appear prepared to shop at Lidl," the report said. "In fact, 43 percent of first-time Lidl shoppers had an annual income over $75,000, which is very similar to the profile of an average shopper elsewhere."
• Lidl shoppers say they will continue to shop at Lidl.
"Before Lidl's store openings, 39 percent of consumers said they would shop at Lidl once a week or more in the future even though they had never stepped into a Lidl store before," according to the report. "After actually trying Lidl, this number increased to 56 percent. The key question is how this number will evolve in the next months, as the novelty wears off."
• Lidl surpassed the expectations of most customers, although 27 percent said they were disappointed.
"Consumers rated their overall shopping experience at Lidl positively," the report stated. "More than two-thirds of shoppers thought Lidl offered great freshness and quality in the perishable assortment and that it surpassed their expectations for the shopping experience and prices."
In conclusion of its report, Oliver Wyman said Lidl has a proven track record in 28 countries of understanding consumers, getting them to try its stores, and — over time — turning them into loyal customers.
"Lidl has demonstrated in country after country that it plays the long game; tuning its offer, driving customer trial and connecting with [customers] to achieve repeat purchase," the report stated.