Report: More consumers purchasing fresh products online
Get great content like this right in your inbox.
Subscribe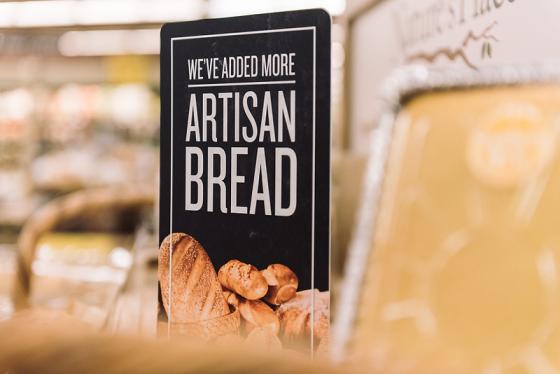 About half of online shoppers plan to purchase grocery items more often in 2019, according to a new report from the the Retail Feedback Group (RFG), a Lake Success, N.Y.-based market researcher.
In its report, "2018 U.S. Online Grocery Shopper Study," RFG also found that online shoppers rate their overall satisfaction ordering food and grocery items online highest with Amazon (4.7 on a five-point scale where five is highest), followed by Walmart (4.54). The research also captured generational differences with online shopping for food and groceries, finding baby boomers are the most satisfied (4.65), followed by Gen X (4.5) and millennials (4.4), according to a press release detailing the study. The study is based on a nationally representative sample of 760 respondents who shopped online for food and groceries in the last 30 days.
One of the most striking findings when comparing current study findings to last year's results, according to RFG, was the increased purchasing levels of fresh food items based on online grocery shoppers indicating which supermarket type items they buy online. Year-over-year, significant increases were found in many of these departments. Forty-two percent purchased produce, an increase of 50 percent year-over-year; 38 percent purchased bakery, an increase of 36 percent; 35 percent purchased meat, an increase of 40 percent; 33 percent purchased prepared foods, an increase of 27 percent; 33 percent purchased deli meats and cheeses, an increase of 50 percent; and 19 percent purchased seafood, an increase of 46 percent.
"With an ever-increasing number of online grocery shopping options, consumers are clearly responding and purchasing a wide range of items," said Brian Numainville, RFG principal, in a statement. "The willingness to purchase fresh items in higher frequencies than last year illustrates that providers are improving in their ability to overcome objections that historically have been limiters in these areas. While there is still room for growth, this finding provides encouraging news for retailers and others offering online food shopping services."
To obtain a copy of the report, email RFG at [email protected].