Rekindle their interest
Get great content like this right in your inbox.
Subscribe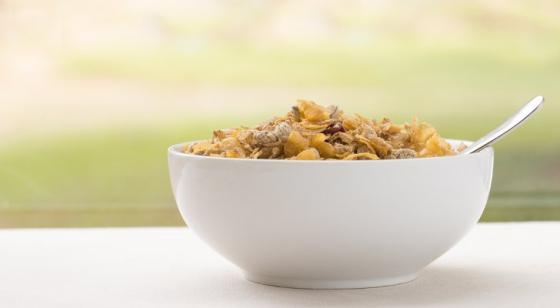 The U.S. market for breakfast cereals is the largest in the world; it reached an estimated 1.7 million tons in 2014, according to global market research firm Mintel in its August 2015 "Hot and Cold Cereal — US" report. Yet total cereal sales are forecast to decline through 2020, largely because consumers believe most cereal products are overly processed and do not contain enough nutrients.
"[Consumers] are turned off by high sugar content and artificial ingredients, instead preferring high protein and fiber content and natural ingredients," Mintel notes. "Additionally, consumers are paying careful attention to nutritional statements, especially parents."
As a result, products that are better for you, including granola and hot oatmeal, Mintel states, are more appealing to consumers.
Therefore, retailers could benefit most by catering to consumers' desire for innovative cereal and granola options that also offer the health and wellness attributes consumers care most about.
Wellness as a differentiator
In the United States, cold cereal make up 88 percent of value sales, while hot cereals make up 12 percent . Unsurprisingly, innovation in breakfast cereals is focused very much on the cold market. In fact, 83 percent of new product launches between September 2014 and August 2015 came from the cold cereal subcategory, Mintel states.
However, retailers and manufacturers might want to reconsider the emphasis they place on cold cereal new product development, as 31 percent of American consumers were eating more hot cereals in 2015 than they were in 2014, indicating a growing interest in this format and a growth opportunity for private brands. Plus, hot cereals align very well with the health and wellness trend.
In its October 2015 "Breakfast Cereals in the US" report, Euromonitor International Inc., a London-based market research firm, notes that hot cereals generally have clean labels, often containing just one ingredient for unflavored varieties, and offer nutritional benefits such as high fiber, high protein and low sugar content.
Granola is also becoming a trendy snack and breakfast option, as consumers perceive it to be more natural and less processed than cereals, Euromonitor states. Plus, its high-protein content appeals to persons seeking satiety.
"More consumers are seeking products with healthier and more transparent ingredients," states Jim Gaspar, president of Attune Foods LLC, a Eugene, Ore.-based cereal and granola supplier and part of the Private Brands division of Post Holdings Inc.  "There is a movement towards non-GMO verified and organic items, and shoppers also are focusing on selections with protein and ancient grains, such as chia and quinoa."
And consumers continue to look most frequently for cereals that are low in sugar, Mintel states. While whole-grain content has now become standard in most breakfast cereals, many consumers (52 percent) are actually looking for cereal products that are high in fiber. However, only 23 percent of new product launches in North America between September 2014 and August 2015 were flagged as being high in fiber.
Store brand options that emphasize wellness also enable retailers to differentiate their products from the national brands, says Lavinia Hensley, president of Big Boss Baking Co., a High Point, N.C.-based granola supplier.
"Consumers are demanding simple, clean ingredients and there is more interest in where the food comes from and how far it travels to get to their tables," Hensley states. "Ingredients lists for some national brands are confusing and cause shoppers to wonder what is actually in the bag."
Because granola is a "visual" product, with most packages containing windows that enable shoppers to easily identify elements, it is important that ingredients emphasize health, she says. Such items can include oats, raisins, honey, cinnamon, sunflower seeds, dried fruit, nuts and berries, she notes.
Store brands also can stand out via innovative combinations of ingredients, says Noah Frank, director of operations for Stephano Group Ltd., a Toronto-based granola supplier. Possible elements include exotic fruits and tree nuts and savory spices such as rosemary, ancient grains, chia seeds, quinoa and cumin, he notes.
"Granola is a very adaptable product, and there are many directions to take from a base formulation," he states. "Retailers should look to widen the channel for more sales opportunities."
Offer portability, convenience
When packaging cereals and granolas, retailers might want to keep in mind that consumers — and millennials in particular — continue to seek out options that are portable, can be prepared quickly and can be consumed on the go with minimal cleanup. Plus, millennials' habit of snacking throughout the day and consumer perception that cereal can be eaten at any time during the day open up a "considerable opportunity" to retailers and manufacturers to market cereal as more than just a breakfast food, Mintel says in its August report.
Retailers that offer a variety of package sizes for granola are in better position to attract different shopper segments as well, Gaspar notes. Such assortments include 10-ounce to 12-ounce standup resealable pouches, family packs of 20 ounces or larger that enable supermarkets to better compete with club stores, and single-serve portable packages of 1.5 ounces to 3 ounces, which are becoming increasingly popular as more consumers seek items for snacking.
In addition, messaging on packages that quickly and clearly communicate product benefits could further boost awareness and interest in the product, he says. For example, retailers could include nutritional facts that clearly indicate the amount of whole grains, protein and fiber in each serving.
And on-pack messaging that states exclusions, such as an absence of gluten or cholesterol, are impactful as well, Frank adds.
Collaborate with suppliers
To develop the most attractive products and packaging, retailers should seek out supplier partners who have knowledge of sector developments and can "offer quick to-market solutions to help the private label offerings stay in front of, and on trend with, what is happening on the national brand side of the category," Gaspar states.
Both suppliers and retailers should stay up to date on consumer behavior, know which national brand products are successful or struggling, and be able to respond to shopper demands with specific selections and ingredients, he notes. And manufacturers must understand retailers' strategies and visions for their private brand initiatives in order to create solid operating foundations.
"It is most important for suppliers to offer retailers a large innovative stream of selections to provide a range of choices and formats," Gaspar says. "Information on emerging trends and ingredients and the ability to go to market quickly are the keys to a successful private brand program. The give and take of information and open dialogue in the partnership is what leads to success."
Fruitful supplier and retailer relationships also occur when the parties work together in pinpointing the most pertinent product flavors and ingredients for each store's customer base, Hensley adds, noting that there are many potential proprietary flavor combinations available to retailers that do not replicate national brand products.
"Retailers will hit it out of the park if they can offer products at a good price that are wholesome, healthy and meet the demand for clean ingredients, and also incorporate portable packages that allow granola to function as a grab-and-go-type snack," she states.
Be strategic
While retailers typically situate granola and cereal on shelves in the center store, secondary locations in strategic areas could improve awareness, Gaspar states. For example, retailers could include granola and cereal in the dairy and produce sections, as many consumers will mix granola and cereal with yogurt or have granola with fruit.
Retailers also could effectively merchandise strore brand granola and cereal on floor displays. This could be particularly effective as the wide variety of product options in the granola and cereal category continues to overcrowd shelves, Frank says.
"There are many local and regional producers and brands which take up a fair bit of shelf space and make it difficult to build large scale private label programs," he notes. "Product innovation is good, however, because it creates more consumer interest. Retailers have to make sure they don't get boring with their store brands and to keep changing what they offer."
Indeed, because more than 25 percent of consumers report that they enjoy adding extra ingredients such as nut, fruit and flavor packets to their cereal, private brand suppliers could create unique store brands by offering packs of mix-ins that allow for customization, Mintel notes.
"Innovation is not being driven by the category outward but by what the general public is seeking," Frank says. "People are responding to the newer items and that is helping to increase activity."
Do concentrate on hot cereals as an innovation focus.
Don't forget to offer consumers a variety of packaging: single-serve on-the-go options and larger family-sized options.
Do cross-merchandise granola and cereal in other areas of the store such as the dairy and produce sections.
Don't ignore consumers' desire for high protein, high-fiber and low-sugar cereal options.