08/04/2016
Reducing food waste influences U.S. shoppers' packaging preferences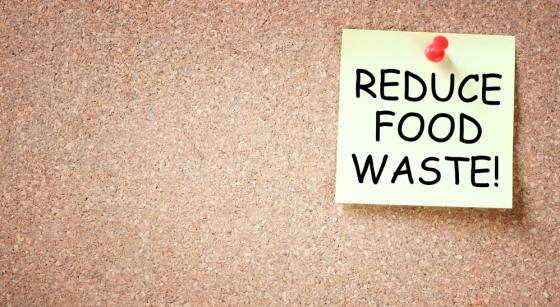 As Americans take notice of increasingly strained global food resources, "Food Packaging Trends US 2016," a June report from global market researcher Mintel, reveals that four in five (80 percent) U.S. food shoppers agree that reducing food waste is as important as reducing packaging waste. In an effort to limit waste, half (52 percent) of consumers prefer to buy foods with minimal/no packaging.
As they look to extend the life of the food products they buy, 81 percent of consumers say that they would choose resealable packaging over non-resealable packaging, and more than half (54 percent) would pay more for packaging with added features such as being resealable or portion controlled. And three in 10 (30 percent) consumers say they often reuse food packaging for other purposes, Mintel said.
"Our research shows that reducing food waste is top of mind for consumers," said John Owen, senior food and drink analyst at Mintel.  "This presents opportunities for food brands and retailers to address these concerns through innovative packaging and product messaging. The prevention of food waste can be positioned not only as a good way for consumers to save money, but also as a way to work toward reversing the growing food waste trend through conscious consumption."
When it comes to the more perishable food items purchased, smaller packages appear to be the way to go as they can lead to less food waste. Indeed, Mintel said its research reveals that more than half (53 percent) of consumers agree fresh produce spoils before they can eat/use it and two in five (41 percent) would pay more for vegetables that come in single-serve packages. What's more, 56 percent of consumers would be motivated to select one food product over another if its packaging better prevented food from going bad.
As highlighted in Mintel's December 2015 report "Global Packaging Trend 2016," flexible packaging is no longer considered a compromise for brands as demand for single-serve packaging grows and consumers associate flexible pouches with being modern. In fact, 34 percent of consumers view flexible pouches as "modern," compared to two in five (40 percent) consumers who perceive glass packaging as "old-fashioned."
However, despite its antiquated image, consumers are more likely to agree that glass is reusable (49 percent) and effective at retaining freshness (38 percent), Mintel states. And while flexible pouches are seen as more innovative and portable (44 percent), consumers are much less likely to view the packaging as being reusable (11 percent) or retaining freshness (21 percent) when compared to glass.
"While the need for portability is forcing some brands to forgo glass for more convenient packaging options, glass hits on the trend of package reusability, and is considered visually appealing to many consumers," Owen concluded. "As such, brands that use glass packaging should market their products with a second life for its package in mind. Packaging continues to grow more important in the food marketing mix and brands should look to packaging to not only convey benefits and product information but also to shape a consumer's experience with the product and to capture new use occasions."