05/06/2021
Q&A: Imperfect Foods Grows Private Brands
Martha Hale, Imperfect Foods chief merchandising officer, discusses with Store Brands the company's business model and how store brands will help it be a full-service grocer.
Imperfect Foods and its model to deliver misshapen fruits and vegetables — unwanted by brick-and-mortar stores — began just a few years ago and has already witnessed considerable growth, some of which it is farming into a robust private brand program.
The San Francisco-based e-grocer recently announced a $95 million round of financing that will help build its private brand portfolio, including namesake cooking oils, quinoa, grains, and even bath and body products like facial oil, avocado honey body butter, and shampoo. Imperfect Foods claims a subscriber base of 350,000 customers and said it reported triple-digit sales growth in 2020 versus the year prior and generated a revenue run rate in excess of $500 million.
As it looks to expand into being more than just an ugly fruit supplier, Store Brands spoke with Martha Hale, chief merchandising officer, on its store brand plans and more.
Image
Image
Image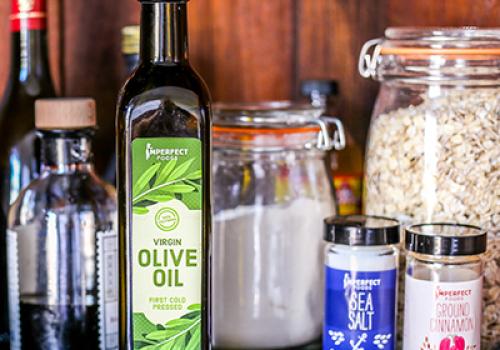 Image