06/01/2018
Publix launches ready-to-cook Dinner Kits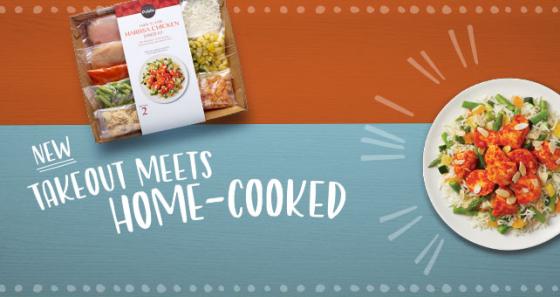 Publix has launched another meal kit designed to be even easier to prepare. The retailer recently introduced ready-to-cook Dinner Kits, which are found in the refrigerated case of the grocer's meat department. The meals are designed to feed two people and come in four flavors:
Pan-seared flat iron steak with mushroom gnocchi and asparagus.

Pork tenderloin with apple compote and wild rice.

Southwestern-style chicken with orzo, roasted corn, peppers and black beans.

Harissa chicken with asparagus, diced apricots, slivered almonds, and basmati rice.
A description of the kits is found on Publix.com:
"Think of these dinner kits as takeout meets home-cooked. Because sometimes you want a dinner that's homemade, but just don't have the time to chop, measure, and cook an entire meal from scratch. Now all you have to do is pick up a dinner kit in store and cook it at home. It's that simple. We do the prep work for you, so you can have a chef-inspired meal for two ready in much less time."
The grocer is also offering the new kits featuring GreenWise chicken, pork, and beef, which are raised on an all-vegetarian diet and are free from antibiotics and added hormones. These selections also contain GreenWise organic produce and organic dairy. 
The new dinner kits join Publix's already extensive selection of meal kits. Last year the company launched slow-cooker meal kits also in the meat department. The retailer also offers Aprons meal kits, which range in price from $9.99 to $37.99 and feed two to six people, depending on the variety.