Private brands boosting deep-discount grocers' growth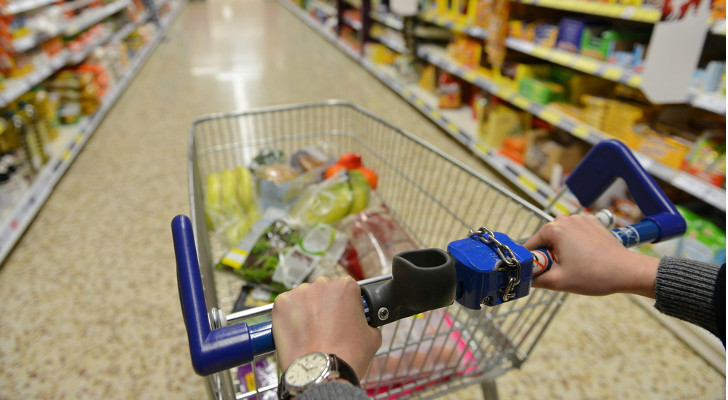 By Jordan Rost
The retail industry has been experiencing disruptive and, in some cases, very challenging shifts in the past year. But despite the overall slowdown in dollars and units across the U.S. grocery landscape, some retailers are still finding growth opportunities.
For the first time in more than a decade, shoppers actually made more trips to stores, taking 0.5 percent more trips in 2016 compared to the previous year. However, despite an increase in the number of trips taken, consumer spending was relatively flat. Of the dollars they did spend, 85 percent of baskets were smaller compared to years' past (containing less than 15 items per trip). For retailers, the combination of more frequent trips with smaller basket sizes still equals less dollars being spent in total.
However, one retail channel worth focusing on is deep-discount grocery. Not inclusive of dollar stores, deep discounters offer many value-added products and heavy pricing discounts but, more importantly, have a significant share of store brands, which play a strategic role for winning over shoppers from other channels. Deep discounters have more than twice the store brand share of dollars (49 percent) compared to other major retail channels' store brand share: warehouse club (24 percent), conventional grocery (21 percent) and drug stores (18 percent).
While consumers are taking more trips across most retail channels, deep-discount grocery is seeing some of the largest increases in shopper activity. In fact, while trips across all channels are up 0.5 percent, shoppers took 2.9 percent more trips to deep discounters over the past year. However, only about 40 percent of households shop at deep discounters, which is much lower compared to more established channels like supermarkets and mass merchandisers. For deep discounters, there are still significant opportunities for growth, unlike the already saturated conventional grocery channel.
The majority share of sales generated from store brands are in three departments within the deep-discount grocery channel: dairy (72 percent), grocery (53 percent) and frozen food (52 percent). What's causing such high store brand growth in this channel? Consumers are taking more trips to purchase store brand grocery, dairy and frozen products (up 3.3 percent, 5.7 percent and 3.7 percent in trips, respectively, compared to the prior year) when compared to trips where branded products were purchased from these departments.
Deep-discount grocery retailers are certainly reaping the benefits of having a robust store brand presence within their stores. Consumers are purchasing private brands in deep-discount grocery stores at three times the rate of the average across total channels. With this in mind, the opportunity for growth should only continue to rise. 
While deep discounters have significantly high store brand growth, there is still room for penetration growth across all retail channels. Whether a deep discounter, a traditional supermarket or an online channel, retailers should continue to keep store brand strategy front and center as a way to offer consumers the value and quality they're looking for at price points that resonate with their wallets.
Jordan Rost is vice president of consumer insights for New York-based Nielsen This post is excerpted from his "Minding the Store" column, which will appear in the August issue of Store Brands.