PLMA expects Amazon, Lidl to increase trade show participation
Get great content like this right in your inbox.
Subscribe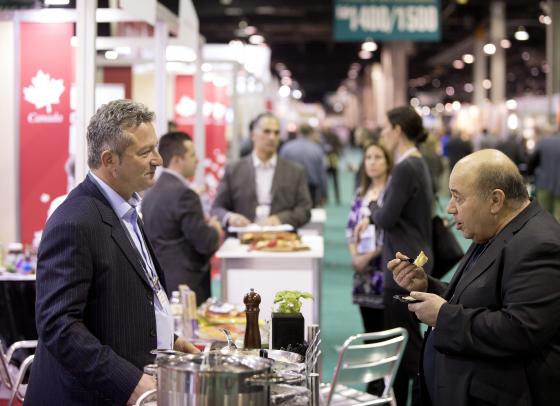 Amazon's acquisition of Whole Foods Markets and the rollout of stores by German discounter Lidl (38 and counting by the end of September) are expected to set off far-reaching changes that will boost store brands growth in the United States and lead to increased participation in the Private Label Manufacturers Association's (PLMA) Private Label Trade Show, according to the PLMA. This year's show will be held Nov. 12-14 at the Donald E. Stephens Convention Center in Rosemont, Ill.
With the Private Label Trade Show taking place at this historic juncture for store brands and bringing together buyers from all major retail channels and suppliers in every food and nonfoods product category, New York-based PLMA is predicting an additional surge of interest in the U.S. private brand industry's biggest annual event.
"As is well-known, both Amazon/Whole Foods and Lidl are strongly committed to private label," said PLMA President Brian Sharoff. "Both are game-changers as they bring entirely new levels of complexity to America's retail landscape. These are two very powerful entities and they are already challenging established retail leaders across every channel to increase their commitment to private label as well, so there is plenty of reason for optimism among private label manufacturers."
As an association, PLMA is responsible for making sure that its member manufacturers and their retailer and wholesaler customers have "all the best industry intelligence and expertise at their fingertips to make sense of these ramifications and access to every resource they will require in order for their store brands to compete amid the changes that are certain to follow," Sharoff said.
PLMA's speakers and seminars at the show will examine what the likely implications are from realignment of the online and bricks-and-mortar retailing spheres, as well as the new battle for retailing dominance from the value end of the market.