Observations from a senior research analyst
Get great content like this right in your inbox.
Subscribe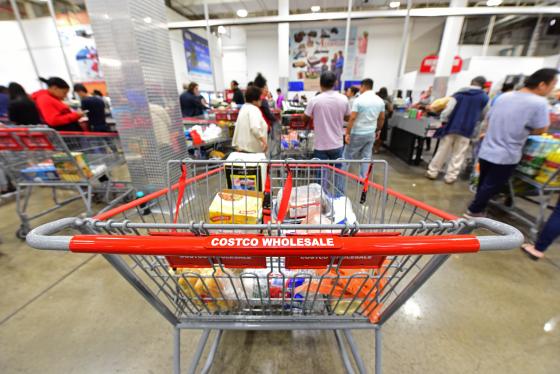 Earlier this spring, Scott Mushkin spoke at the Private Label Manufacturer Association's (PLMA) 2019 Annual Meeting and Leadership Conference. Mushkin, the senior retail analyst for New York-based Wolfe Research, spoke on a variety of topics pertaining to grocery retail, including private brands, during his entertaining and insightful presentation. Here are some highlights:
• Talking about the price wars that happen among grocery retailers when an ALDI store comes to a town, Mushkin mentioned he once observed a store in the Batavia, Ill.-based deep-discounter's chain was selling a 14-ounce private label container of mustard for a mere 39 cents. The mustard had been selling for 55 cents but sank to 39 cents, probably because another retailer in the area had lowered its price on a similar mustard product below 55 cents. At that point, Muskin figured the ALDI store should just give the mustard away for free to its customers as a gift for visiting its stores.
"Thanks for coming … here is your free mustard," Mushkin joked, pretending he was an ALDI employee handing out the free mustard.
• On Seattle-based Amazon, Mushkin remarked that the behemoth retailer is creating the perfect monopoly in the U.S. because nobody will be able to have the assets that Amazon has. But he predicts that some day that monopoly will be broken up.
"The challenge is the laws as they are written today do not actually forbid perfect monopolies," Mushkin noted. "So it will probably be a while before we see [Amazon broken up]."
• Mushkin called Issaquah, Wash.-based Costco Wholesale's Kirkland Signature store brand "a fascinating brand." Not long ago, Wolfe Research arranged a tour of several retailers on behalf of its customers. On the docket was a tour of a Costco warehouse.
"The warehouse we visited had gone to 30% penetration of private label from 15% in just three years," Mushkin said. "That type of growth is crazy."
• Still speaking on Costco, Mushkin said he saw a line of premium Kirkland Signature peanuts selling next to a line of regular Planters Peanuts at a Costco store — and for the same price. Mushkin, while not picking on Planters, remarked that a lot of brands are in trouble because of the competition they face from private brands.
"I don't think a lot of these [branded] companies are going to be around as we know it today," he said. "That's a bold prediction, but I really believe their businesses are going away."
• Expanding on the snack category, Mushkin remarked that branded snacks "are really vulnerable" to private brands. "We have a lot of what I consider the better retailers using snacks as a private label differentiator," he said, noting that one of those better retailers is San Antonio-based H-E-B. "If you go to an H-E-B store … it's hard to find the Frito-Lay products," Mushkin added.
• Speaking on store brands from a general perspective, Mushkin said. "Private label is probably the best place to be in consumer manufacturing."