Nominations now being accepted for 2019 Private Label Hall of Fame
Get great content like this right in your inbox.
Subscribe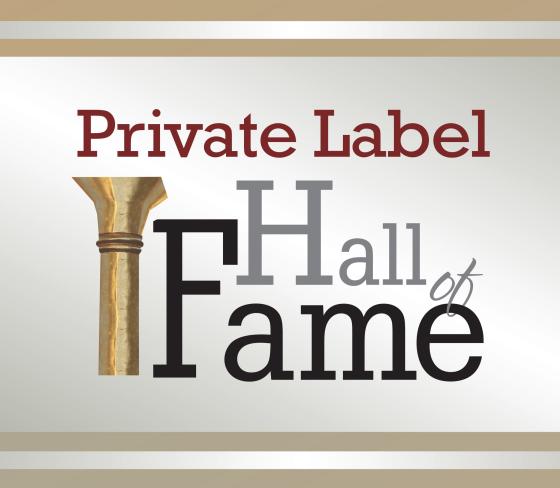 Do you know someone that has had a tremendous impact on the store brands industry — an impact so worthy that this person should be regarded as a member of the Private Label Hall of Fame?
Well, now is the time to bring that person's name to the front and center. The Private Label Manufacturers Association (PLMA) is seeking nominations for the 2019 Private Label Hall of Fame. Nominees can be retailers, manufacturers, brokers or anyone else who has made a significant contribution to the growth and development of store brands.
Qualified nominees for the Private Label Hall of Fame should be career private label professionals, living or deceased, who have contributed to the growth of store brands in the consumer marketplace in one or more of the following ways:
• served as a leader in store brands product development and innovation;
• advanced the growth of store brands through the creative use of marketing, merchandising and/or promotions;
• contributed significantly to store brands technology in terms of manufacturing, packaging, label design, and/or quality assurance;
• served as a champion of store brands within their own companies and business communities, as well as in the consumer marketplace.
You can nominate someone from your company or someone you have worked with before. You also don't have to personally know the person you nominate. It might be a person you have read or heard about.
The deadline for nominations is Jan. 28. Click here for the nomination form.
The private label industry goes back more than 150 years, but only in the last decades has it achieved its place as a strategic building block in retailing, according to the PLMA. Since its inauguration in 2006, the Private Label Hall of Fame program has recognized nearly 60 individuals for their outstanding efforts in driving innovation and growth in the store brand industry across North America. The program is a partnership between the PLMA and Store Brands.
This year's inductees will be profiled in the April issue of Store Brands.