01/15/2019
'Natural' beauty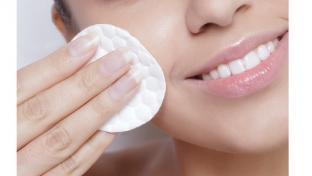 Consumers are more knowledgeable than ever about the interconnectivity between the products they use every day and the residual effects these products have, not only on their bodies and health, but also on the environment as well. 
They are embracing beauty care and cosmetics solutions that are as close to nature as possible, and solutions that are cleaner, healthier and gentler on the environment, observes Nicole Peranick, senior director of retail transformation for Stamford, Conn.-based Daymon, a global retail services company that specializes in private brands.
"We refer to this shift as the rise of the plant-centric lifestyle," Peranick explains.
The future of innovation in the beauty products space includes harnessing the power of plant-based ingredients such as adaptogens (a class of plants used in ancient Chinese and Ayurvedic medicine) and emerging superfoods (edible plants containing high levels of antioxidants, polyphenols, vitamins, and minerals) as well as leveraging eco-friendly formulations featuring upcycled ingredients and sustainable packaging, Peranick adds.
There are opportunities in the beauty care and cosmetics categories for private brands to take a leadership role in the plant-centric trend and capitalize on the growing intersection between beauty, wellness and social consciousness, Peranick says.
"In doing so, retailers will deliver on the needs and results shoppers seek, while making them feel good about their purchase (which could in turn help) build connectivity and loyalty," she notes.
Peranick says this is starting to play out in the United Kingdom with health and beauty retailer Superdrug, which opened a dedicated pop-up store in London to highlight its extensive range of cruelty-free, plant-forward beauty and personal care products. 
The effort, supported by a social media campaign and influencer endorsements through local vloggers (video bloggers) and beauticians, drove shopper engagement and generated media buzz around Superdrug's exclusive line.
"Expect to see more retailers follow suit and leverage their private brands to introduce new beauty solutions that address the increasing adoption of plant-centric lifestyles," Peranick adds.
The importance of natural ingredients and claims is a major beauty trend on the rise, agrees Alex Fisher, senior analyst for global market research firm Mintel Group Ltd.'s beauty team. In a Mintel blog post from Dec. 13, Fisher notes that Australia is quickly becoming a rising star in the beauty industry thanks to its use of indigenous plant-based ingredients in beauty product formulations. 
The natural products movement is also gaining traction among African-American consumers of hair care products, writes Toya Mitchell, multicultural analyst at Mintel.
"As the natural hair trend continues to spread around the world, black consumers are adopting styles and maintenance habits in order to achieve hair health and a desired look," Mitchell writes in a Dec. 6 blog post for Mintel. "Considering the specifics associated with the textures of African hair, it is important that brands develop products that target each hair type and meet consumer expectations of seeing their various hair needs addressed through product innovation."
In product packaging, consumers are demanding that beauty and personal care brands switch to a new paradigm of sustainability and zero waste, Mintel asserts in its recent report, "Sub-Zero Waste: 2019 Global Beauty and Personal Care Trends."
Mintel found that 44 percent of U.S. natural/organic personal care product consumers (who, it must be noted, purchase a combination of mainstream and natural/organic brands) report that they live sustainably. This represents a lifestyle shift, says Mintel, noting, "as waste reduction becomes more evident in day-to-day lives, more … consumers will scrutinize their beauty routines."
Looking for "the why"
To find success in this category, it is crucial to understand the deeply rooted motivations that drive beauty product purchases, advises Priyanka Bagde, Euromonitor International senior analyst. Her Euromonitor report, "Beauty Survey 2018 Key Insights," explores the purchase decisions and beauty and personal care habits of more than 20,000 consumers in 20 markets worldwide.
Most consumers, Bagde writes, connect the concept of beauty with good health, hygiene, confidence and feeling comfortable in their own skin. Euromonitor found that 56 percent of women worldwide defined beauty as being comfortable in one's own skin, while 38 percent of men defined it that way.
Beauty, Bagde writes, is not confined to outward appearance. Consumers are seeking "intrinsic, healthy beauty and overall well-being. Brands can engage better with these consumers by tying the benefits offered by their products with consumers' beauty-related values and desire for a healthy approach to beauty."
Fewer than half of consumers internationally define beauty in terms of "glamour," Euromonitor found. In the United States, less than 15 percent defined beauty this way.
The connection many consumers make between health, wellness and beauty attract some to products with scientific, medicated formulations and therapeutic benefits for skin and/or hair, Bagde writes. Bagde found that 18 percent of consumers reported seeking dermatologist-tested skin care products and 9 percent seek medicinal ingredients.
Don't forget the men
The men's grooming products industry is booming, offering opportunities to expand product lines tailored to their needs, Bagde writes.
Men in the U.S. use an average of 4.1 products and spend an average of 48 minutes on grooming every day, Bagde reports. Their top skin concern is battling blackheads (18 percent) and No. 1 hair concern is thinning (20 percent). More than 40 percent wash their hair with shampoo at least daily and a quarter use facial cleansers daily.
The products used most often by men include, in descending order: shampoo, combination shampoo/conditioner, post-shave products, hand care, sunscreen or sun protection products, facial cleaners, pre-shave products, hair conditioners or treatments, hair-styling products and body moisturizers.
Cvetan is a freelance writer.