01/14/2019
Looks aren't everything when it comes to packaging design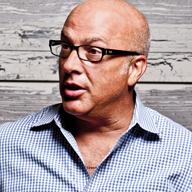 Designers are aesthetes by nature.  But a critical question is whether the most beautiful and inspiring designs — those that stand to win awards and earn toasts from our peers — actually count as "good designs" for our clients. 
Let's say a national retailer wants to redesign its private brands program. Having sent a request for proposals to the top brand agencies, executives at the chain evaluate these firms in part by poring over their past work and price. If, in doing so, these decision-makers rely primarily on cost and elegant and sophisticated aesthetics, their efforts will in many cases be misplaced. 
Why is that? In a world marked by razor-thin profit margins, the rise of e-commerce and intense competition among global brands, choosing a design firm should not be seen as a beauty contest. The executives in question should be looking for firms that know how to leverage design to meet a business objective in ways that are strategically aligned with the go-to-market strategy. 
Good design can only be evaluated in its full context. Good design strategy balances the functional needs of the business with the emotional needs and wants of consumers. What counts most is whether the design propels brand penetration, connects with consumers and ultimately yields a solid return on investment. Truth be told, many redesigns of private brands accomplish such aims without winning design awards. 
And yet even merchants sometimes put a disproportionate emphasis on aesthetics. Consider the way retailers often treat private brands programs with thousands of SKUs. They will redesign every product, roll out the program and then sit back and wait for the program's "shelf life" to expire. Often, though, that shelf life is not determined by anything strategic. It could be something as simple as an exec walking down the aisles and saying, "Geez, our design is looking old. We need new packaging."
For brands to succeed, design is a critical component of the marketing infrastructure and strategy. Strong brands constantly evaluate how their products are performing and talk to consumers. They watch for encroachment by competitors and are prepared to make a marginal upgrade to the design or even launch a total redesign as a strategic response.
A string bean is a string bean. A can of corn is a can of corn. So a private brand canned commodity program doesn't have the same shelf life as, say, salty snacks or health and wellness items. In some categories, consumer behavior and market conditions change more frequently. Just think of all of the iterations we have seen in the health food aisle: natural, organic, gluten-free, etc. In fast-moving categories, design needs to keep pace.
Waiting to redo the whole program based on an aesthetic judgment is slow and costly. Instead, retailers should constantly ask their category managers and design firms for updates on how dynamics are shifting and make changes accordingly. It's the only way to ensure that what you're putting on the shelf is as relevant and effective as it can be.
What we're designing for is the intersection of people, brand and culture with great and effective package design. Aesthetic sensibilities need to be balanced against the goals of the brand and the business objectives of the retailer. Effective designs also fully honor the functional features and benefits of the product. They do so within the rigid confines determined by the specified size and shape of the package, and they succeed at being relevant and meaningful to consumers. This is no easy task or small accomplishment.
If you can really savor how a package looks, that's great. More important, though, is how well it does the job.
Todd Maute, a partner at CBX, a brand agency and retail consultancy, can be reached at todd[email protected]