Loblaws expands its 'Imperfect' produce line into frozen aisle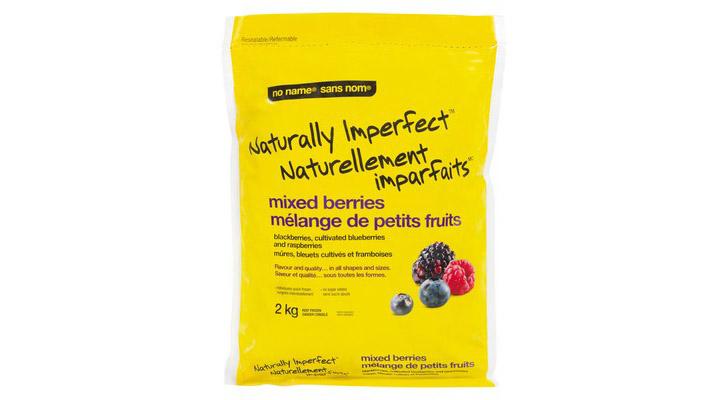 Canadian grocery retailer Loblaw Cos. Ltd. has expanded its "no name" Naturally Imperfect produce offering to include frozen strawberries, blueberries, mixed berries, mixed fruit and mangos, bringing the value-priced assortment to 14 SKUs, reported Store Brands' sister publication Progressive Grocer.
"Canadians have discovered the value of imperfect fruits and vegetables," said Ian Gordon, senior vice president for Loblaw brands at the Brampton, Ontario-based grocer. "Following the success of our no name Naturally Imperfect products in the produce department, it just made sense to expand the line to include frozen items."
Launched in March 2015, Naturally Imperfect produce is available across Canada at select No Frills, Real Canadian, Superstore, Zehrs, Independent, Loblaws, Atlantic Superstore, Maxi and Provigo locations.