Lidl store openings put a dent in competitive stores' sales
Get great content like this right in your inbox.
Subscribe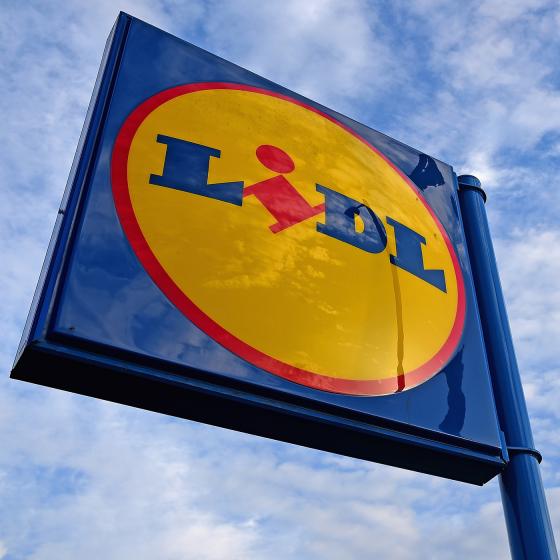 The uber-challenging, uber-competitive supermarket environment requires retailers to keep a close watch when a key discount supermarket chain like Lidl comes to town. That's the advice from digital retail marketing firm Catalina, whose recent research examined the impact of Lidl's arrival to neighborhood food stores.
No doubt, Lidl is a successful force to be reckoned with. Its stores offer a 90 percent assortment of private brands. In 2017 alone, Lidl opened 47 stores in several mid-Atlantic U.S. states as part of its promised major U.S. expansion.
Catalina's study uncovered a 58 percent drop in private brand sales from more than 80 nearby competitor supermarkets, representing 28 percent of total store sales. "Heavy buyers, Hispanics and larger households of five or more all had an impact on sales losses for incumbent supermarkets," the report explains. Name brands accounted for 42 percent of the sales loss, yet were 71 percent of store sales, the study found.
Entitled "Defending Supermarket Share when Lidl Comes to Town," the study also noted that on average, the area stores saw a 4..3 percent loss in sales, a 3.6 percent loss in shopping trips and a 5 percent drop in shoppers.
In certain product categories, Lidl's sales impact was clear, the study noted. Total sales in the first 16 weeks of a Lidl opening showed produce, beer and wine down 60 percent at competing stores. Seafood, meat, deli, frozen, bakery and tobacco accounted for 33 percent of the sales loss.
St. Petersburg, Fla.-based Catalina involved 83 supermarkets within three miles of 30 new Lidl stores and, among other things, gauged how the initial openings affected shoppers and the brands nearby supermarkets sell. It also explored the effect on certain product categories and store departments, as well as which shopper groups impacted the higher and lower declines.
Center store grocery and general merchandise drove 7 percent of the impact from a Lidl opening, Catalina discovered, although they accounted for 40 percent of store sales. "Dairy and health and beauty were not impacted by Lidl during the study period, possibly driven by competitive promotions, limited choices from Lidl, and high loyalty toward HBC name brands," the report pointed out.
Overall, sales fell 6.8 percent in the first month and 6 percent in the second month at competing stores following a Lidl opening. However, by the third month, competitors recovered, as the downturn dropped to 2.7 percent and by the fourth month to 1.9 percent.
Find more information in the Catalina study here.