At least one reason why Lidl will succeed
Get great content like this right in your inbox.
Subscribe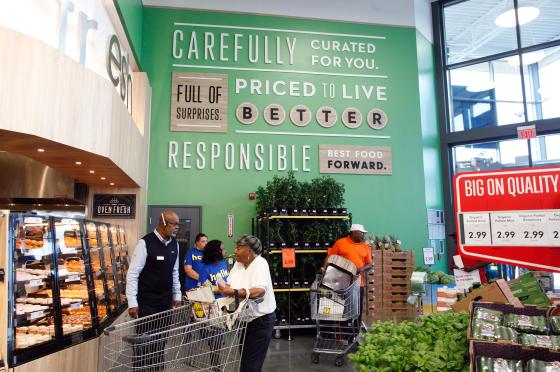 Some reports say that deep-discounter Lidl is struggling in the United States. I say the retailer is just experiencing normal growing pains, like a 13-year-old teenager.
The Germany-based retailer arrived in the United States in June with an aggressive expansion plan. Lidl has already opened nearly 50 stores in several states on the East Coast, but it recently announced plans to scrap four store openings in Ohio, Pennsylvania, Virginia and New Jersey. There have been other reports that traffic at new Lidl stores dwindled significantly after they opened. Alas, some armchair critics have been quick to jump on Lidl and deem the retailer as a failure in the making.
On the other hand, I've heard some private brand prognosticators say that Lidl is a success story waiting to happen. These people have been in the industry a long time and know what they are talking about. I tend to believe them.
Arlington, Va.-based Lidl isn't going anywhere and much of the retailer's future success will be because of its low-priced private brands. While private brands continue to improve on the innovation and specialty front — sales of organic private brands continue to climb — people still buy private brands because they are priced lower. That will probably never change, no matter how well the economy improves.
According to a recent report from Acosta, a Jacksonville, Fla.-based sales and marketing agency in the consumer packaged goods (CPG) industry, 60 percent of shoppers report shopping at more than one retailer because "some products are priced lower at certain retailers." Here's another statistic from Chicago-based market research company IRI: 90 percent of millennials, 87 percent of Generation-Xers, 81 percent of baby boomers and 81 percent of seniors all purchase private brands to save money and improve value without sacrificing quality.
Now let's look at a recent study from New York-based Kantar Retail that compares the store brand prices between Lidl and Walmart. According to Kantar Retail, "Lidl's private label basket (of 15 private-branded products) was priced 23 percent less than Walmart's, with no comparable private label items cheaper at Walmart."
I'm not picking on Walmart here and neither is Kantar Retail. Walmart trumpets its low prices, which is probably why Kantar Retail decided to pit Lidl, which also touts its low prices, against Walmart in a price comparison. In fact, I wouldn't be surprised if Walmart lowers its prices on some of its private brands listed in the study because of the price gaps.
It should also be noted that the price comparison focused on basic items such as bread, milk, mustard, ketchup and canned peas. Both Lidl and Walmart also offer premium lines of private brands that are innovative if not exclusive, which is a topic for another discussion.
But the point here is price, and Lidl offers very low prices on private brands, which will keep money saving-minded consumers coming back to Lidl for more. That's just one reason why Lidl will succeed in the U.S.