Kroger strategy plays up private brands
Get great content like this right in your inbox.
Subscribe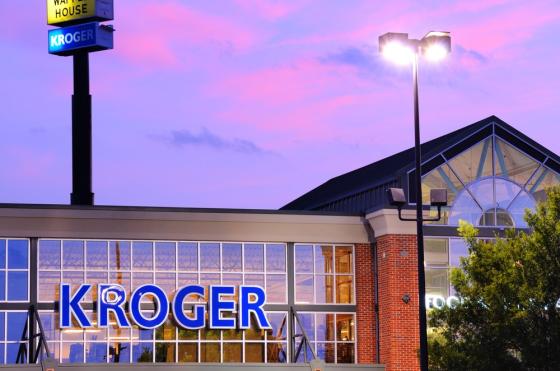 Some grocery retailers have cited a lack of capital as their biggest challenge for investing in private brands. But not The Kroger Co.
Kroger recently announced a plan to "redefine the food and grocery customer experience in America," called Restock Kroger, during its annual investor conference. As part of the plan, Kroger said it will continue to invest in its private brands, called Our Brands, which have grown 37 percent in sales from 2011 to 2017, from $15 billion to $20.5 billion. Kroger said it wants to sell more Our Brands "to serve both our customers and our bottom line." The retailer said it wants to "aggressively grow" its "Big 3" store brands — Kroger, Private Selection and Simple Truth.
"We know that when we serve America through food inspiration and uplift; we create value for our shareholders, customers and associates," said Rodney McMullen, Kroger's chairman and CEO, in a press release. "We understand that today's marketplace is shifting rapidly. Kroger's success has always depended on our ability to proactively address changes by focusing relentlessly on our customers. We have the scale, the data, physical assets and human connection to win. Combining our food expertise and data analytics uniquely positions Kroger to create new and highly relevant customer experiences, delivered both digitally and in stores. Restock Kroger builds on our strengths and strategically repositions Kroger to accelerate our customer-centered efforts in order to create shareholder value."
The Restock Kroger Plan will be fueled by capital investments, cost savings and free cash flow. Part of the plan is a potential sale of the Cincinnati-based retailer's convenience store business.
"Our convenience stores are strong, successful and growing with the potential to grow even more," said Mike Schlotman, Kroger's executive vice president and chief financial officer. "We want to look at all options to ensure this part of the business is meeting its full potential. Considering the current premium multiples for convenience stores, we feel it is our obligation as a management team to undertake this review."
Kroger's convenience store business includes 784 convenience stores located across 18 states, including 68 franchise operations. The stores employ 11,000 associates and operate under the following banner names: Turkey Hill Minit Markets, Loaf 'N Jug, KwikShop, Tom Thumb and QuickStop. Kroger's convenience store business generated revenue of $4 billion and sold 1.2 billion gallons of fuel in 2016. The business unit has delivered 62 consecutive quarters of identical store sales growth.
The Restock Kroger plan is expected to generate $400 million in incremental operating margin by 2020, the retailer said. The company expects to generate more than $4 billion of free cash flow over the next three years, nearly double what was generated over the previous three years.
Kroger also said it expects identical supermarket sales to be stronger in 2018 than 2017.