Kroger goes all in with meal kits
Get great content like this right in your inbox.
Subscribe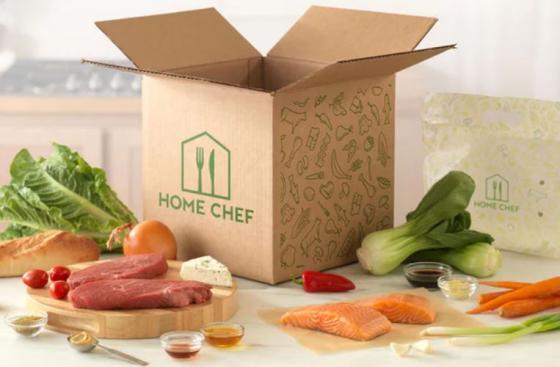 The Kroger Co. is acquiring Home Chef, one of the largest meal-kit delivery companies in the U.S. Following closing of the deal, Kroger will make Home Chef meal kits available to Kroger shoppers in stores and online.
Last year Kroger debuted its own-brand Prep+Pared Meal Kits, which are now available in more than 525 stores.
It has been a busy few weeks for Cincinnati-based Kroger, which recently announced an exclusive partnership with United Kingdom-based Ocado to bring to the U.S. the Ocado Smart Platform, which includes online ordering, automated fulfillment and home-delivery capabilities.
Kroger and Chicago-based Home Chef said the merger "will significantly accelerate availability of meal kits and position the combined company to lead the way in revolutionizing how families shop for, prep, and cook their meals." The initial transaction price is $200 million and future earn-out payments of up to $500 million over five years are contingent on achieving certain milestones, including significant growth of in-store and online meal kit sales.
The pending merger comes on the heels of Home Chef's 150 percent growth in 2017, $250 million in revenue, and two profitable quarters, according to a press release.
"Customers want convenience, simplicity and a personalized food experience. Bringing Home Chef's innovative and exciting products and services to Kroger's customers will help make meal planning even easier and mealtime more delicious," said Yael Cosset, Kroger's chief digital officer, in a statement. "This merger will introduce Kroger's 60 million shoppers to Home Chef, enhance our ship-to-home and subscription capabilities, and contribute to Restock Kroger."
Pat Vihtelic, Home Chef's founder and CEO, said the future of the industry is omni-channel and bigger than just meal kits sold online.
"We want to be where our customers are and want to help make cooking at home easier, more accessible and even more enjoyable," he added. "We're thrilled that we will be part of the Kroger family and plan to maintain our relentless focus on innovation that meets customers' evolving food needs. Kroger's expansive retail footprint will allow us to serve millions of more customers across the country with simple, convenient and enjoyable meal solutions."
After the deal closes, Home Chef will operate as a subsidiary of The Kroger Co., maintain its e-commerce business on homechef.com, and assume responsibility for Kroger's meal solutions portfolio. The company will continue to operate its offices and facilities in Chicago.