Kroger to consolidate Mariano's under Wisconsin division's leadership
Get great content like this right in your inbox.
Subscribe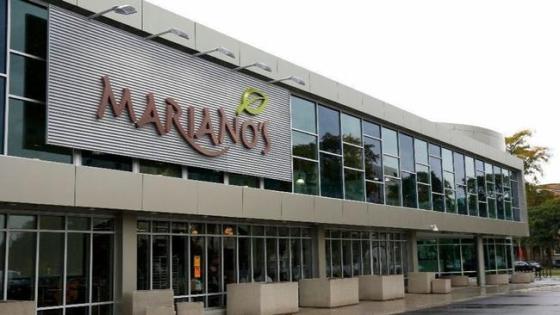 In a significant move since being acquired by Cincinnati-based The Kroger Co., Chicago-based Mariano's will be consolidated into a single Wisconsin-based division, which will result in several key executives leaving the company, the Chicago Tribune reported.
Several executives who worked closely with Mariano's Founder Bob Mariano in launching the grocery chain in the Chicago area, including Mariano's President Don Rosanova and Vice President of Merchandising Don Fitzgerald will leave the company as part of the consolidation, the Chicago Tribune said. Rosanova is retiring Sept. 29, and Fitzgerald will work as a strategic adviser until January, as will John Boyle, vice president of operations for Milwaukee-based Roundy's, which operates under the Mariano's banner.
The consolidated unit will be headed by longtime Kroger executive Michael Marx, who headed Roundy's following its acquisition by Kroger, the report said.
"What is changing is in the back office and in places customers can't see and won't experience in order to continue to provide the experience our customers know and love," said Jim Hyland, Roundy's spokesman, in an e-mail shared by the Chicago Tribune.
The consolidation and departures come at a time when Kroger is aggressively executing its Restock Kroger program [embed any past links], which aims to deliver on four pillars: Redefine the Food and Grocery Customer Experience, Expand Partnerships to Create Customer Value, Develop Talent and Live Kroger's Purpose. It is also part of Kroger's ongoing company-wide initiative to cut costs while making capital investments to improve its store experience, according to the report.
Bob Mariano, who also was a former Roundy's CEO, orchestrated the sale of Roundy's, then the parent company of Mariano's, to Kroger for roughly $800 million in 2015. Since then, Kroger has operated Roundy's Wisconsin stores, including Pick 'n Save, and Mariano's as separate divisions. Bob Mariano officially retired in 2016 but has remained a part-time adviser.
Kroger last week reported growing sales for the second quarter of fiscal 2018, indicating its Restock program continues to see healthy results. Total sales rose 1 percent to $27.9 billion during the period, with same-store sales up 1.6 percent — levels that, while positive, were lower than anticipated, and Kroger's stock price took a hit.