03/06/2019
Kraft Heinz introduces two innovative sauces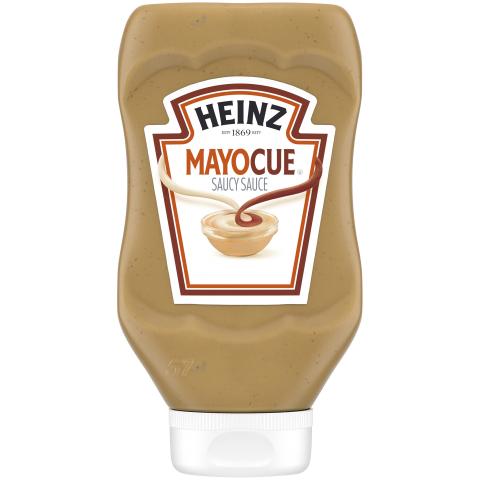 One of the food industry's most recognized brands, Kraft Heinz took it on the chin last week following the release of its fourth-quarter and full-year operating results — losing $15 billion and more than a quarter of its value. But a tough year hasn't stopped the company from innovating and moving forward.
Kraft Heinz is launching two new sauces that it hopes will become equally as popular as it's Mayochup sauce, a condiment that combines mayo and ketchup. The new products are Heinz Mayocue sauce, a combination of mayonnaise and barbecue sauce, and a Heinz Mayomust sauce, a mashup of mayonnaise and mustard.
"Sauce lovers nationwide have been mixing different condiments to create flavor combinations that will take their favorite foods to the next level for years," said Nicole Kulwicki, director of marketing for the Heinz brand. "First with Mayochup sauce and now with Mayocue and Mayomust sauces, we're taking out the guesswork to give our fans the perfect condiment blends from the start."
Beyond Meat, a newer and smaller brand, is also innovating. The meat-alternative company recently debuted its latest plant-based food innovation: Beyond Beef. The product contains 25 percent less saturated fat than beef, with less than 6 grams per serving, and is made with a blend of pea, mung bean, and rice proteins that provide a meaty texture that mirrors the satisfying chew and juiciness of ground beef.
"We've long had our eye on creating a product that enables consumers to enjoy all the benefits and versatility of ground beef while tapping into the human health, environmental, and animal welfare benefits of plant-based foods," said Ethan Brown, founder and CEO of Beyond Meat. "As is our commitment, we've built this latest addition to our family of plant-based meats while being thoughtful about ingredient choices that support everyday use by the whole family, including strict avoidance of GMOs, soy or gluten."