12/05/2018
Keen for green paper products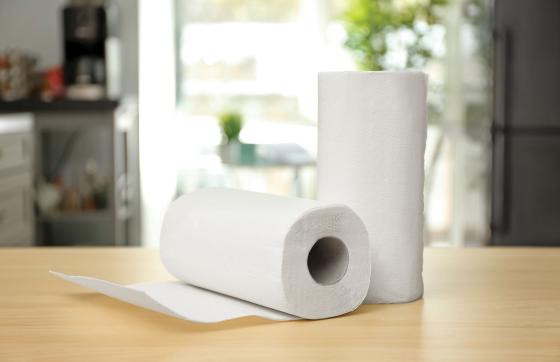 A shopper focus on environmentally friendly selections is adding opportunity to a lackadaisical paper products sector.
While demand is relatively steady for such staples as paper towels, toilet paper and facial tissues, a large base of "green" shoppers is seeking more eco-oriented options and creating greater sales possibilities for retailers and suppliers, analysts note.
"Younger consumers are a key consumer base for green offerings, including those made with sustainable materials," states market researcher Mintel in its January "Household Paper Products US" report. "Younger generations stand out as being more likely to purchase products with recycled, tree-free or recyclable materials, revealing their interest in such options."
To limit young users from gravitating toward cloth products, Mintel says merchandisers should emphasize the convenience and hygienic advantages of disposable paper products, while also ensuring that eco-friendly items are competitive in terms of performance and value. 
Indeed, market researcher IBISWorld states that "the perceived environmental friendliness of a product is becoming an increasingly important driver of sales and a source of competitive advantage."
More marketers, meanwhile, are emphasizing such traits as waste reduction, use of recycled fiber inputs, moderate use of chemical bleaching and adherence to environmentally friendly protocols during production, IBISWorld states in its April "Sanitary Paper Product Manufacturing in the US" report.
Merchandisers also are stressing functionality by highlighting absorbency, strength, softness, comfort and texture as quality and durability remain key purchase triggers, IBISWorld notes.
The wide-ranging amount of paper products and claims, however, can negatively impact sales by creating a "confusing shopping experience," says Mark Pitts, executive director of printing-writing, pulp and tissue for the Washington-based American Forest & Paper Association.
In addition, environmental concerns about consumption of single-use paper products and a lack of knowledge about the hygiene and health benefits of paper tissue are limiting purchases, he states, adding, however, that "highlighting the sustainability of tissue items can help to counter concerns about excessive use of these products."
The listing of third-party certification seals on packages, meanwhile, such as the Sustainable Forestry Initiative (SFI), Forest Stewardship Council (FSC), Rainforest Alliance and Program for the Endorsement of Forest Certification (PEFC), can make products more attractive to environmentally conscious shoppers, Pitts says. 
Consumers, he adds, are seeking greater transparency in product content and sourcing, and also are evaluating packaging when making purchase decisions, with the size and shape of items becoming important elements.
Along with environmental and functional factors, product pricing and household income also are affecting purchase decisions.
Store brands, for instance, are especially popular during periods of "soft economic conditions," while there is often less overall demand for paper products as incomes grow, IBISWorld states, noting that increases in away-from-home dining and travel result in fewer paper good purchases for home use.
Changing shopper dining habits, meanwhile, is impacting sales of paper tableware, reports market researcher Euromonitor International. Many younger consumers, for instance, are gravitating toward takeaway or other meals prepared outside the home, which they eat directly out of containers or disposable dinnerware, Euromonitor notes.
In addition, the growing popularity of wet wipes is making it more difficult to expand sales of paper towels, Euromonitor states, and IBISWorld forecasts a slight decrease in paper towel demand over the next few years as environmentally conscious shoppers switch to cloth towels or rags.
Evolving production technologies, however, are likely to benefit store brands by enabling suppliers to produce paper products that are "vastly superior" to previous private brand selections and which match or exceed the quality of national brands, says Jim Wisner, president of Wisner Marketing Group, a Libertyville, Ill.-based retail consultancy.
Wisner Marketing Group research found that product quality is the biggest differentiator between national and store brand penetration.
The availability of unique designs, meanwhile, such as paper towels in novel colors and patterns, can further distinguish store brands, Wisner states, adding that private brand promotions should match the levels of the national brands as "store brands sell very well when on sale. People will stock up."
Indeed, private brands are benefitting from being a lower-cost alternative, Wisner says, and "the significance of the savings is readily apparent to consumers. The pricing motivation in paper products is stronger than in most other categories because they are high-frequency purchases."
About 50 percent of users report buying their paper products on sale and more than one-third report using coupons, Mintel states.
That cost focus is leading major brands to regularly offer promotions to compete with the growing array of premium private brand products, Mintel notes, adding that private brands account for 25 percent of the market. 
"Growth in private label, paired with the prevalence of sales and coupons, reflects an extremely cost-competitive environment across product segments," Mintel reports. "The usage of sales and coupons varies little with household income, suggesting that consumers seek the best deal, regardless of demographics. This represents a challenge to market growth as consumers have come to expect savings, which has led to thin profit margins."
Attaching extra benefits to paper selections, however, can create additional revenue possibilities and enable merchandisers to further differentiate their products, Mintel says, noting that such elements can include moisturizing, antibacterial and vapor-infused attributes for tissues.
"Major suppliers have not significantly expanded their repertoire of products with these qualities for several years, suggesting opportunities for more robust innovations, which may then extend to other segments, such as paper towels and wipes," Mintel reports. "Younger adults and Hispanics both over-index for interest in tissues with added benefits, which could drive spending."
Because older generations have historically been among the most invested in the household paper category by using a range of products — while younger generations are more likely to stick to a few staple items — the aging and decline of those shopper groups is a key merchandising challenge, Mintel adds. 
In addition, Wisner says there is a limit to paper product growth as the category "is still going to be driven disproportionately by population and even more so in the number of households. The good thing is that households are growing faster overall than population because of lower family sizes and every household needs paper products." 
Mitchell is a freelance writer from Wilmette, Ill.