It's 'Store Brands Week' in Chicago
Get great content like this right in your inbox.
Subscribe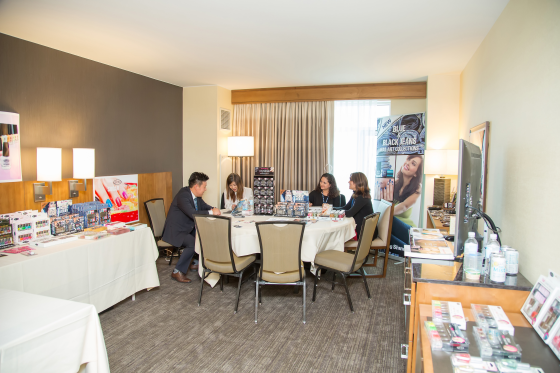 The state of store brands has generated plenty of national headlines in the mainstream and trade media the past year. Many pundits say store brands are entering a period of solid growth and even a renaissance thanks to innovation, differentiation and other factors.
So the industry's eyes will be on Chicago Sunday, April 15, through Thursday, April 19, when the city with the big shoulders hosts "Store Brands Week," featuring the Efficient Collaborative Retail Marketing's (ECRM) Store Brand Health & Beauty Care Efficient Program Planning Sessions (EPPS) and Store Brand Food & Beverage EPPS. The former is set for April 15 through April 18 and the latter from April 16 through April 19 at the Hilton Chicago. Suppliers from both sectors will have the chance to present private brand selling opportunities to retailers across all channels.
The surge of store brands is not lost upon Wayne Bennett, ECRM's senior vice president of retail, whose team works with the nation's most important retailers to provide them business development opportunities through EPPS and other situational offerings.
"In today's hyper-competitive retail environment, own brands are critical to retailers' survival so they can create differentiation," Bennett says.
While Bennett realizes that European retailers are ahead of U.S. retailers in store brands, he believes there is "a lot of runway in terms of where U.S. retailers can go" with their own brands.
"We're seeing this in the activity occurring across the industry," Bennett says. "We continue to work with retailers to help them find suppliers to fill in the white spaces of their own-brand product assortments. Were constantly talking to retailers about helping them to find ways that they can find capacity to grow their own brand business. It's taking place across all categories."
Bennett is impressed with what he is seeing in store brands, citing Amazon's numerous brands and Costco's Kirkland Signature brand.
Bennett says retailers today aren't looking so much for just products, but for "hidden assets" in those products such as formulations and ingredients that can help retailers gain signature products and exclusivity.
"There is a war going on to win foot traffic, and I think retailers are looking for those hidden assets more than ever before," he adds.
Bennett is intrigued to see how and where store brands fit in e-commerce as more retailers integrate digital capabilities into their omni-channel offerings.
"How does a traditional brick-and-mortar retailer that is evolving its e-commerce platform best market its own brands in e-commerce?" Bennett asks.
Bennett expects himself and ECRM attendees to find some answers to this question at the conference. During "Store Brands Week," ECRM is holding a Leadership Summit that features speakers from various retail and service sectors, including Kristin Gorski, Nielsen's director of business development, who will present "Understanding Digital Path to Purchase in Own Brand Activation," a session that will look at digital trends in private brands, specifically in channel importance, consumer demographics and category trends.
The Leadership Summit is something new to the ECRM event. While content has been provided at past conferences, it will not equate to the scale of content at this year's meeting. On Monday, April 16, more than five hours of content will be provided.
"This year we've changed things up a bit and have added two tracks of educational sessions aimed at delivering actionable insights to attending buyers and suppliers," says Joseph Tarnowski, ECRM's vice president of content. "For the retailer attendee track, we've lined up several marketing services companies, that will present industry data and research aimed at helping them in their buying efforts. For the supplier attendee track, we'll have presentations from the top retailers in the business, who will provide insights on how these store brand suppliers can best engage these retailers."