Hy-Vee debuts stand-alone HealthMarket store
Get great content like this right in your inbox.
Subscribe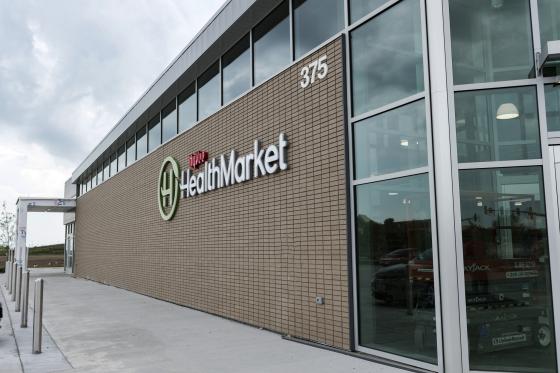 West Des Moines, Iowa-based Hy-Vee is expanding one of its in-store departments into its first stand-alone store, also located in West Des Moines. Healthmarket opened the first week of August, Hy-Vee said on its website.
Hy-Vee has been adding drug stores, convenience stores and a downtown grocerant unit to its traditional lineup of grocery stores, which offer numerous private brands, to meet customers' changing lifestyles. The launch of the 15,7000-square-foot Healthmarket building will include health-related amenities, a full-service pharmacy, a health food store, a health clinic similar to those in about 58 other Hy-Vee stores, a hearing center and an attached fitness studio. The store also features groceries and a hydration station with nitro coffee, kombucha and Bevi infused waters, the company said. An online grocery order pickup center will also be provided.
It is a new concept for the company, said spokeswoman Tara Deering-Hansen. Further details of the new store haven't been decided, though groceries will be offered, she said.