How to improve the customer experience through your own employees
Get great content like this right in your inbox.
Subscribe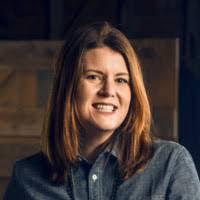 There's an increasing shift toward shopping online versus shopping in-store. Considering that the grocery industry remains the top retail space where customers want to see and touch products before buying them, why is this shift happening?
Signs point to it being a customer experience issue.
A recent report from PWC found that 73 percent of people in 12 countries around the world (75 percent in the U.S.) believe the customer experience is an important factor in their purchasing decisions. One in three consumers say they will walk away from a brand they love after just one bad experience.
And yet a recent Retail TouchPoints study found that only 42 percent of retailers are interested in improving customer service.
There's a huge gap between customer expectations and actual customer experiences in the retail space. Grocery stores are not immune to this — no matter that their customer base highly values offline, in-person shopping.
Now let's look at Best Buy — possibly the only large electronics retail chain to have beaten the odds and survived the Amazon steamroller. How is Best Buy getting more shoppers to come into their stores when those customers could just as easily shop online?
Richfield, Minn.-based Best Buy has done a lot of things right, but there are three things that retailers — especially grocers — are challenged with today that Best Buy's approach could help solve. These three things directly impact customer experience ... but they all involve making things better for employees first.
1. Reconnect employees to senior leaders — Store employees often have little to no exposure to senior leaders, yet it's the senior leaders who could most inspire them. Retail leadership sets the vision for customer experience, but if that vision never trickles down to store employees, it is never realized.
When Hubert Joly was hired as Best Buy's new CEO in 2012, one of the early moves he made to save the company was both radical and simple: He worked at a store in St. Cloud, Minn., for a week. That experience not only revealed ground-level problems that he could then tackle company-wide, but it also showed him that he could improve employee morale with even a small gesture.
Lesson: Grocery retail leaders should seize on opportunities to make themselves more visible to store staff.
2. Empower employees to educate customers — Grocery stores are notorious for their perpetual sales and promotions, but store staff often don't have much knowledge of the products or the sales and marketing activities. When a customer asks a question about a product or sale, staff must call a manager (who may be busy or out sick), go to the back office to get the information, or refer to a ring binder that may or may not be up-to-date. This causes frustration for the customer, but it's also frustrating to the store employees.
Best Buy puts a premium on training its employees. Not just giving them a promo sheet every week, but fully training them in the products.
Lesson: Retailers can't just train managers and expect that knowledge to trickle down to store employees. Instead they must prioritize training and inform employees, too.
3. Give employees the tech and the training to use it — Employees need the right tools to do their jobs. but this is another area that many grocery retailers are struggling with. When stores invest in modern point-of-sale terminals, training tools or content sharing tools, they assume the buck stops there. But without training the employees to use the technology, even the most advanced technology is ineffective.
One of the things Joly discovered when he spoke with Best Buy store employees was that the search engine they used to check in-store stock was woefully broken. So he fixed the search engine and launched a new training program for employees.
Lesson: Technology and training — this is a powerful combination that any retailer can use to empower employees and improve customer experience.
In a grocery store environment, inspiration, training, and the right technology can help a store stand out dramatically from the competition. Take it from Best Buy.
Millie Blackwell is the CEO of Showcase Workshop, a digital toolkit for retailers and store managers that contains planograms, schematics and promotional information, replacing old-fashioned ring binders and printed guides. Request a demo at www.showcaseworkshop.com/storebrands.