How to get noticed in competitive coffee and tea category
Get great content like this right in your inbox.
Subscribe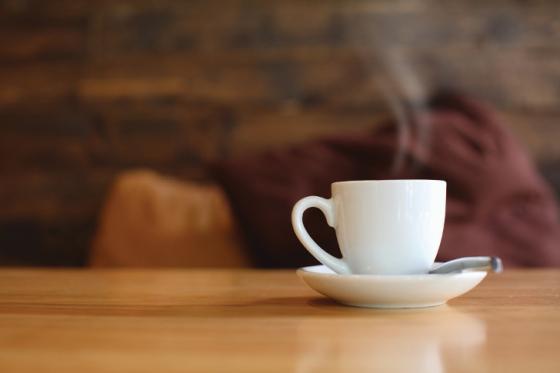 The coffee and tea category is crowded — kind of like a supermarket on a Saturday morning. So what to do to make the category's store brands stand out?
"The coffee and tea category has seen a lot of growth. However, too many choices can be a challenge for both retailers and consumers," says Susan Matthews, senior marketing manager of beverages for Plattville, Wis.-based Bay Valley Foods, a TreeHouse Foods company that manufactures coffee and tea products for private brands. "If it's too difficult to shop the category, that is a tell tale sign. Retailers need to make it easy for their shoppers to find the flavors, varieties and brands they like."
To make store brands stand out, Clay Dockery, division vice president at Massimo Zanetti Beverage USA, says retailers first need to think of the entire category and what they need to do to grow overall sales.
"It's extremely important that retailers have a very thoughtful strategy for the category, first and foremost, and know strategically what they want to do with private brands," says Dockery, whose Portsmouth, Va.-based company manufactures and sells coffee roasters, including for private brands.
That "thoughtful strategy" involves positioning, promotion and packaging, among other things. Strategy is also tied to clarity, Matthews stresses.
"Like national brands, it's important that retailers develop their overall brand strategy and be clear on their positioning — what they want their store brand to stand for," she says. "Having that clear positioning and packaging that supports that positioning is important to allowing those store brands to stand out on the shelf."
Lindsay Penberthy and Kara Miencier, both sales executives for Lansing, Mich.-based Paramount Coffee Co., are proponents of making store brands stand out by differentiating them through packaging.
"We have found success in having packaging as the stand-out option," Penberthy adds.
Says Miencier: It's simple — great packaging leads to consumers picking up the product."
The right message
There are many messages through signage on store shelves and packaging that can be conveyed, from price to quality to value to sustainability. Often, several messages must be channeled.
"Consumers are looking for value," Matthews says. "Signage should convey quality. Store brands today are as good, if not better, than many national brands, and that message needs to carry through to store signage."
Dockery points out that coffee is one of the most heavily promoted categories in center store with both frequency and depth of discount being significant. But too much discounting can lead to less market share for store brands.
Penberthy notes that some consumers, including millennials, have made it clear that price isn't the No. 1 factor in their coffee and tea purchases.
"While price is still important, we know that quality is a must to get repeat buys and trust of the brands," she adds.
Dockery stresses the importance of sending the right messages to the right age groups. For instance, millennials are adventurers who want to be "wowed" by unique blends and different origins of coffee, which should be taken up in messaging. Dockery says younger shoppers, who are focused on "doing the right thing," would also be impressed by certain certifications such as certified organic, Fair Trade and Rainforest Alliance designations.
Matthews agrees. "These are great to include on store brands should the retailer's brand strategy support this higher tier, as certifications come with a higher price tag," she adds.
Interestingly, there is a confluence of two macro events that could impact signage from a certification standpoint, Dockery points out.
"You have a government that is trying to significantly reduce regulation while at the same time we are seeing a consumer base that is becoming less and less trusting," Dockery explains. "I think these [issues] are going to converge into a situation where the retailers and manufacturers that support them will fill the credibility gaps that concern customers."
Story time
Telling stories near displays or on packaging is another solid merchandising tactic, Penberthy says.
"It's a big challenge, and we are still learning how to do that," says Penberthy, noting the importance of telling a compelling story quickly. "Consumers get inundated as soon as they walk into a store. So it's important to be precise and to the point."
When telling a story, the most important element is authenticity, Dockery says.
"If you're going to have a particular callout, it has to be authentic, legitimate and it has to be easily communicated," he says, noting that coffee packaged in steel cans could be "called out" as being recyclable to address consumers who are concerned about the environmental impact of packaging materials. "Callouts about where coffee is grown and using maps of countries [to show its origin] can help consumers understand where [product] is coming from."
Matthews says coffee has a great story to tell from field to cup.
"Retailers should try to leverage photography when possible," she adds. "Showing photos of the coffee farm, fruit, beans and grounds all help to share that story quickly."
Retailers can sell an entire portfolio of private-branded coffee blends around a certain cause story, Penberthy adds.
The 'where' factor
Matthews says "usage" needs to be considered when determining where coffee and tea products should be merchandised.
"Coffee, which is more often consumed at breakfast, can be merchandised in the bakery section with donuts," she adds. "The beverage category overall also benefits from seasonal offerings. Creating a seasonal placement across categories also works well at the entrance of the store. Promoting profitable store brands in high-traffic areas is going to benefit the retailer both in profit, as well as creating a great billboard for their store brands."
Dockery says some retailers merchandise coffee in unconventional places, such as in bakery departments or in the dairy where liquid creamers are sold.
"By hitting points before the shopper is on the coffee aisle, you have a better opportunity of winning if you are merchandising your own brand coffee in those unconventional locations," he says.
But there is also the shopper who is the heavy coffee and tea user who tends to lean more toward the mainstream space and their purchase cycles are about every three weeks. "So you have the opportunity to gain sales or lose those sales if they are in other channels where coffee is being more aggressively promoted," he adds.
Dockery says Canadian supermarket chain Loblaws has one of the most aggressive coffee merchandising programs he has ever seen.
"Generally, Loblaws will have its own brand on display in eight to 10 different locations throughout the grocery store," he adds.
Regarding the rapidly growing ready-to-drink category, Dockery says some retailers are placing drinks adjacent to roasted-ground and whole-bean products. Others are placing them near energy drinks and in the dairy case.
"With the amount of grab-and-go cases that retailers have in stores that sell single-serve beverages, they would certainly want them to have iced coffees and lattes in there as part of the selection as well as in multipacks at center store," Dockery says.
To Penberthy, you can't go wrong by using end caps for merchandising.
"Day to day, we all know that end caps have a huge advantage because most shoppers are going to cross paths with them," she says.
The ready-to-drink category, with cold brew coffee leading the way, is the coffee category's fastest-growing segment. But Dockery says retailers need to be careful not to over-merchandise the category and "siphon away" from other segments.
"It's going to be incremental in coffee in total so don't take your eye off the roasted ground segment when planning your merchandising," he advises.
Overall, Matthews believes the coffee and tea category offers retailers many options for private brands.
"It has been exciting to watch the evolution of store brands," she says. "Whether it is trying a new flavor or variety or having a more affordable way to enjoy their favorite type of product, retailers and their manufacturing partners have worked together to create a fantastic set of options to traditional brands."
Aylward, editor-in-chief of Store Brands, can be reached at [email protected].