06/25/2018
Hot trends for 2018 backyard barbecues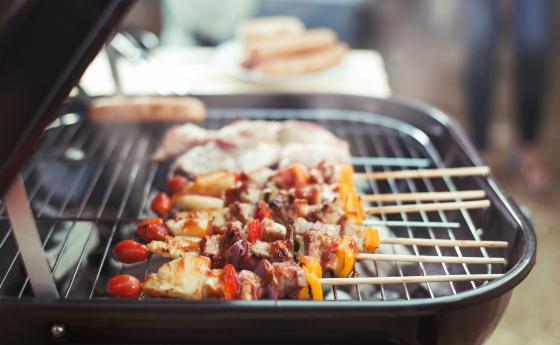 There may be more vegan barbecue and tangerine sparkling water instead of burgers, ice cream cones, chips and soda at your next backyard barbecue this summer. The food choices this year may instead include sriracha jackfruit, chili lime chips and nondairy frozen desserts.
Consumer researcher Mintel has used its global new products database to compile its 2018 Summer Food & Drink Trends report, forecasting four trends that are likely to define the summer of 2018.
The move to meat alternatives continues to gain traction, the report said. Thirty-three percent of U.S. consumers, and 37 percent of millennials in particular, indicated they plan to buy more plant-based foods in 2018. This shift, together with an increase in specialty plant-based products, may increase the vegan options at the family picnic and other summer celebrations, Mintel reports.
"Although barbecue selection has become more diverse, with the addition of fish and cheese in recent years, vegan barbecue might not have been a consideration for a meat-eater — until now," explained Melanie Zanoza Bartelme, global food analyst at Mintel, in an article on the company's website.
Speciality vegan products, such as chipolte black beans, are also indicative of changing consumer tastes, Zanoza Bartelme added.
The study also found 36 percent of U.S. consumers would buy bolder or more exotic chip flavors, so food companies could follow Kellogg, which launched Pringles Loud last year, with chip flavors such as spicy queso, salsa fiesta and fiery chili lime. As for beverages, look for more creative sparkling water flavors. Innovation in this segment is reaching new heights, noted Ayisha Koyenikan, Mintel global food and drink analyst.
Celebrations may also include more low-calorie, nondairy "ice cream" and other versions of healthier frozen treats.
The usual summer satisfiers such as lemonade and soda are falling out of favor amid health concerns and government regulations on sugar, according to the report. Beverage makers are offering more flavored sparkling waters, "bringing naturalness and flavor to the soft drink market, and presenting alternatives to sugar and artificial ingredients," Mintel said. Consumers are choosing water more, according to Mintel, which found 37 percent of Americans aged 25 to 34 have had flavored sparkling water in the last three months. Unsweetened options, include the more exotic flavors beyond lemon or cucumber.
Mintel's 2018 Summer Food & Drink Trends are available for press to download here.