Here's the secret to Target's success
Get great content like this right in your inbox.
Subscribe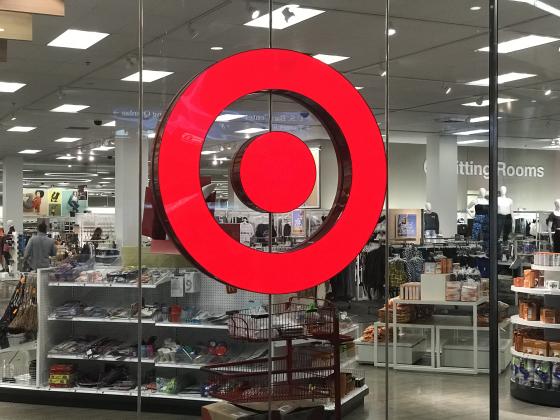 Target says its strong increase in third-quarter comparable sales is proof that its "owned brand strategy" is paying off.
The retailer reported same-store sales growth of 5.1 percent and comparable traffic growth of 5.3 percent for the third quarter ended Nov. 3. But Target's impressive Q3 report is just a continuation of Target's momentum from the second quarter, when it posted its best growth on this measure in 13 years (a 6.5 percent increase).
Target attributes all of this momentum to the retailer's "owned brand strategy," which has produced 20 private brand launches over the last two years, mostly in apparel and home goods.
"We continually focus on maintaining a sense of balance in our approach between value and inspiration, satisfying wants and needs between unique owned brands and quality national brands, and offering compelling deals while being priced right daily," Target chief merchandising officer Mark Tritton said in an earnings call with analysts. "Our third-quarter performance reinforces our confidence that we are successfully maintaining that sense of balance."
Tritton came to Target from Nordstrom about two years ago and has hit the ground running, overhauling Target's private brand business and overseeing several new private brand launches this year, including the Smartly and Heyday brands.
Tritton appears to be leveraging many of these private brands to generate customer traffic both in-store and online. The company reported that comparable sales in the digital channel grew 49 percent during the third quarter.
"We introduced three new innovative owned and exclusive brands in the quarter: Quip and Native in personal care; and our new essentials-owned brand Smartly, which is designed for the younger budget-conscious guest who lives in smaller spaces," Tritton said. "In food and beverage, comp sales grew about 4 percent in the third quarter, consistent with our second-quarter performance. Within the category, we saw strong encouraging results in our owned brand assortment, along with double-digit comps again in adult beverage."
For the quarter, Target said adjusted earnings came in at $1.09 per share. Total revenue of $17.8 billion increased 5.6 percent from $16.9 billion last year, reflecting sales growth of 5.7 percent and other revenue growth of 1.6 percent. Operating income was $819 million in third quarter 2018, down 3.3 percent from $847 million in 2017. Target blamed the decrease on higher supply chain costs driven by growth in digital fulfillment costs and other expenses.
For the fourth quarter, Target said it expects comparable sales growth of approximately 5 percent, consistent with the company's year-to-date performance.
Minneapolis-based Target Corp. operates more than 1,800 stores and Target.com.