Here's how Sam's Club became top in private brands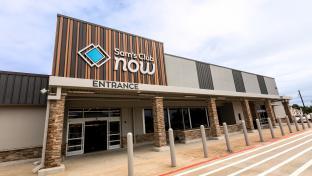 Sam's Club is finding success with its private brand push.
"We are seeing the power that comes from having just one brand, and we're holding ourselves to a very high standard for any item we put the Member's Mark name onto," said Sam's Club CEO John Furner.
In early 2017, the company launched 300 new items under the Member's Mark private brand. Some of the items rose to favorites by members, while others were revamped to better give customers what they want. Some of them went to the product graveyard, according to Pamela Gaik, vice president of private brands at Sam's Club.
Related: Facing up to the task
Nationwide, 81 percent of consumers buy private brands and 53 percent shop a retailer specifically for its private brands. Gaik said Sam's is still working to get to a Trader Joe's or Costco Wholesale level, but the progress made in the past couple of years has been amazing. One out of every three items sold at Sam's Club is a Member's Mark item, according to Talk Business.
"We want Member's Mark to be a destination-driven brand like the Scandinavian Swimmers are for Trader Joe's and Kirkland Signature is for Costco," Gaik said.
Gaik was clear to say Sam's Club will continue to look for ways to grow Member's Mark in the future. She said there are no plans to extend the brand into toys or consumer electronics, which happen to be hot sellers during the holidays. She said Member's Mark items in the food and decor categories typically do very well in the holiday season, according to Talk Business.
Sam's Clubs locations typically carry between 6,000 and 7,000 items. A certain amount of turnover is important for clubs who also have to keep new items coming in to satisfy the treasure-hunting members.
To read Talk Business' full article, click here