Health and wellness, and store brands
Get great content like this right in your inbox.
Subscribe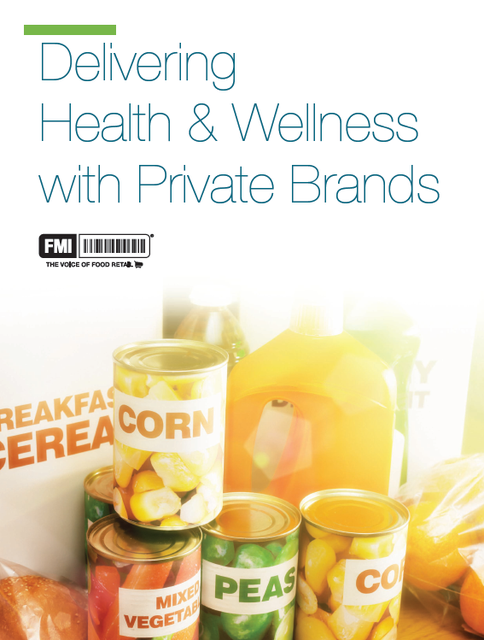 A new report by the Food Marketing Institute (FMI) discusses how retailers can strategically position their store brands for success in context with the rising opportunities in health and well-being. The report, "Delivering Health and Wellness with Private Brands," reviews consumer health and wellness trends; brand positioning; relevant messaging and marketing; the regulatory landscape; and suggestions on how to compete for the future, according to the Arlington, Va.-based association, which advocates on behalf of the food retail industry. The report was unveiled today during FMI's Private Brands Summit in Arlington.
"Collaboration is at the heart of every private brands program, especially as companies embrace today's health-conscious shoppers," said Doug Baker, vice president of industry relations, private brands and technology for FMI, in a press release. "Recognizing that the consumer health and wellness proposition is having an incredibly positive impact on our industry, the report identifies the most responsible ways to navigate the regulatory landscape and deliver a relevant, credible experience to the grocery customer."
FMI Chief Health and Wellness Officer Sue Borra said shoppers are counting on food retailers, along with their private brands, to be a trusted partner in health and wellness.
"Today's consumers are seeking out products that deliver key health and wellness attributes and private brands are poised to deliver on consumers' personal quests for well-being," she added. "All the trends point to the fact that companies that embrace health and wellness as a core competency within their own brands will be successful in the future."
Click here to obtain the report.