Godshall's clean room system fosters freshness and safety
Get great content like this right in your inbox.
Subscribe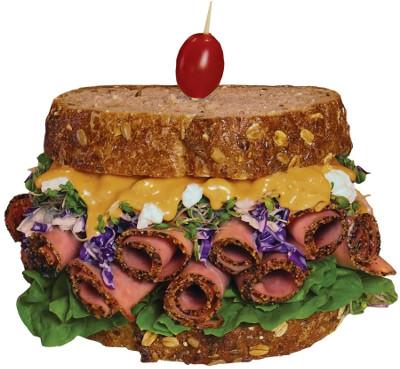 Consumers increasingly demand food that "threads a needle," noted Telford, Pa.-based Godshall's Quality Meats in a press release.
According to Godshall's, contemporary consumers want the following:
Farm-to-table balanced with clean labels and long shelf life.

Robust flavors.

Minimally processed food in convenient packaging that's environmentally friendly.

The leveraging of advanced technology without the image of "factory farming."
That's the scenario Godshall's had in mind when it started thinking about technology and, more specifically, clean rooms. Ron Godshall and his team of research and development as well as system design experts set out to bring "the most modern applied science for cleanliness to the craft of making wholesome all-natural meats," the company stated.
The result is a deli slice line produced and packaged in an environment that utilizes positive air pressure; filtered and purified, advanced pharmaceutical grade cleaning methods; and a European- inspired fresh-seal package.
"We all want the fresh, preservative free all-natural meats our grandparents enjoyed," Godshall said. "But the pace of modern life means we rarely shop every day. We want our purchases to stay fresh and flavorful in our refrigerators."
At Godshall's, "we aren't altering or adding to the meat; we're advancing the conditions in which we prepare and pack it," he explained.
The practical benefits are many and include drastic reduction of microorganisms, longer shelf life of uncured products, a more vibrant flavor profile and longer freshness after opening, according to the company.
The new line flavors range from Honey Ham and Beef Pastrami to Rosemary Ham and Basil Seasoned Turkey Breast.