Get creative in building loyalty to banners and private brands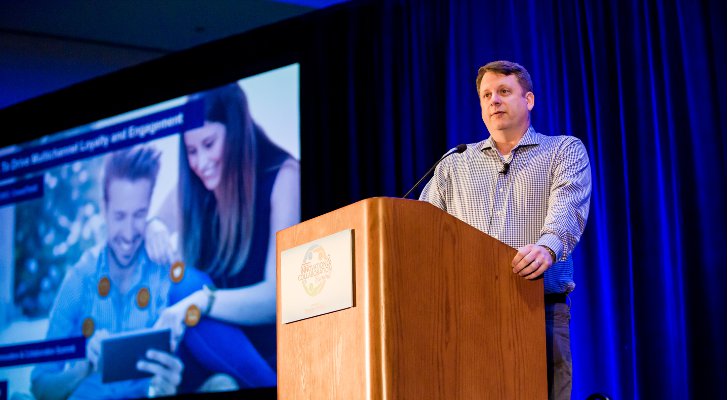 The vast majority of retail loyalty programs fall into "loyalty 1.0" territory, emphasizing "spend and get," Geoff Smith, chief marketing officer for New York-headquartered CrowdTwist Inc., told attendees of Store Brands' 2016 Innovation & Collaboration Summit in Orlando, Fla., during his Aug. 16 presentation. But smart retailers will want to move past 1999's loyalty 1.0 (and the follow-up version, loyalty 2.0) to loyalty 3.0, which rewards customers for both their spending and their multichannel engagement.
Smith showcased 25 examples of how a number of specialty retailers and foodservice operators are taking their loyalty programs to the next level, emphasizing that the ideas are transferrable to consumer packaged goods retailers that are looking to build loyalty to both their banners and their private brands. Some of those ideas include:
Celebrate loyalty program milestones such as anniversaries with rewards.
Use surveys to capture data.
Incentivize members to connect their social accounts. "They're really giving you access to a lot of data," Smith stressed.
Motivate social sharing.
Drive customer referrals/peer recommendations.
Leverage content marketing — for example, talk about locally sourced ingredients.
Motivate members to write product reviews (but look to the Federal Trade Commission's "best practices" if you are thinking about incentivizing members here).
Drive interest with free samples.
"We really believe in adding these engagement components," Smith said. "Multi-channel loyalty programs outperform traditional spend-to-get models."