Daymon debuts Private Brand Intelligence Report
Get great content like this right in your inbox.
Subscribe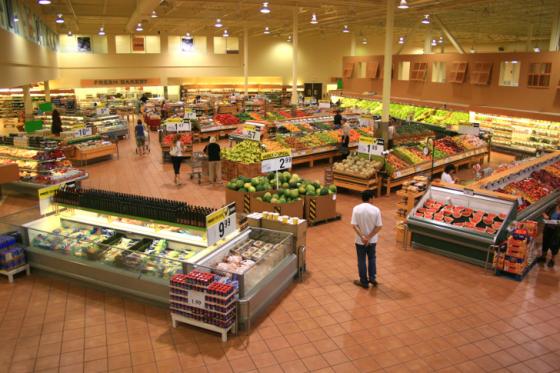 Stamford, Conn.-based Daymon, a global consumer retail and private brand agency, has released its first Private Brand Intelligence Report. The report emphasizes that "if you don't have a solid private brand strategy, you're dead in the water," the company noted in a press release. 
The Private Brand Intelligence Report 2018 provides a "State of the Industry" analysis on how private brands stack up against national brands based on proprietary survey data, category research from Daymon analysts, and insights from experts under the Daymon umbrella.
"We are seeing that retailers with distinctive, one-of-a-kind private brands will survive and thrive, while those with national brand equivalents will struggle as competitive pressures mount," the company stated.
With 81 percent of shoppers now buying private brand products on every — or almost every — shopping trip, it's no surprise that private brands are positioned to disrupt the industry, according to Daymon. The Private Brand Intelligence Report outlines what led to this moment and what is expected to come in the year ahead.
"Private brands have entered a renaissance period that has allowed them to become more differentiated than ever before," said Daymon CEO Jim Holbrook. "We are seeing that retailers with distinctive, one-of-a-kind private brands will survive and thrive, while those with national brand equivalents will struggle as competitive pressures mount."
The report explores the following topics:
Benchmark for businesses. Readers will learn where brands and retailers stand among the competition by comparing industry averages and best-in-class examples with their current private brand offerings.
Re-imagination of the store. Those who read the publication will understand the store of the future and how to meet the needs of the 59 percent of U.S. consumers seeking engagement when they shop as well as the average consumer who now uses at least nine channels to shop every month.
Wellness movement recap. The publication analyzes the $3.7 trillion global wellness market. With 60 percent of consumers stating they would like to see private brands have more presence in fresh, this segment is only expected to grow from here.
Spotlight on private brands at value discounters. Sixty-five percent of retailers saw at least a 10 percent increase in dollars lost to the value channel over the past year. The publication explains how Lidl, Aldi and other discounters are becoming dominant forces that are breaking the mold.
The 2018 Playbook. Through Daymon's 2018 predictions, readers will glean ideas on how to nail down this year's private brand strategy through the re-ignition of the primary shop, the direct-to-consumer trend, center store reinvention and the digitization of retail.
The report also looks at Daymon's 2018 Private Brand Shopper Study, in which more than 2,000 U.S. shoppers were surveyed to gauge consumer sentiment about private brand. Among other findings, the survey shows that 85 percent of consumers state that they trust private brands at least as much as national brands. In addition, private brand sales have increased by 4 percent or eight times more than national brand sales.
Daymon's year-end review of 2017 found that there was a 180-degree shift from imitation to differentiation — a welcome change given that up to 98 percent of national brand assortment is carried by competitors, the company stated. Daymon's proprietary private brand analysis across 50 retailers found that this was largely driven by unique products, price checking, customized promotion and consistent placement across stores. The modifications didn't end there though. The past year also witnessed retailers addressing customers' desires for enhanced shopping experiences through the launch of new concept stores and the race to digitize both on and offline.
A subsidiary of Advantage Solutions, Daymon has a presence in more than 15,000 retail locations and works with 10,000 suppliers and 6,000 manufacturers across 19 countries.