CVS pledges to limit alteration of images used to market beauty products
Get great content like this right in your inbox.
Subscribe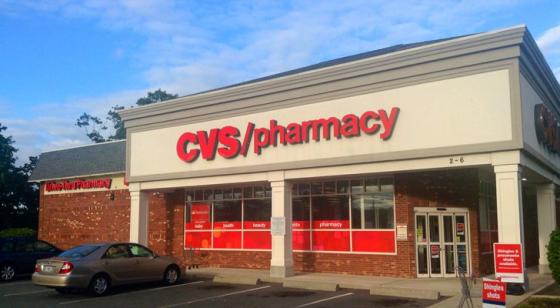 Woonsocket, R.I.-based CVS Pharmacy, the retail division of CVS Health, said yesterday that it is developing new standards for post-production alterations of the beauty imagery the drugstore chain uses or develops for its stores, websites, social media and printed marketing materials. As part of this initiative, transparency for beauty imagery that has been materially altered will be required by the end of 2020.
The company stated that it will introduce the "CVS Beauty Mark," a watermark that will be used to highlight imagery that has not been materially altered. For this initiative, "materially altered" is defined as changing or enhancing a person's shape, size, proportion, skin or eye color; reducing wrinkles; or modifying any other individual characteristics.
CVS Pharmacy will be working together with key brand partners and industry experts to develop specific guidelines in an effort to ensure consistency and transparency, the company said.
"As a woman, mother and president of a retail business whose customers predominantly are women, I realize we have a responsibility to think about the messages we send to the customers we reach each day," said Helena Foulkes, president of CVS Pharmacy and executive vice president of CVS Health, in a press release. "The connection between the propagation of unrealistic body images and negative health effects, especially in girls and young women, has been established. As a purpose-led company, we strive to do our best to [ensure that] all of the messages we are sending to our customers reflect our purpose of helping people on their path to better health."
This new initiative is being introduced in an effort to lead positive change around transparency in beauty as well as to allow customers to differentiate between authentic and materially altered imagery, the company said. The CVS Beauty Mark will start to appear on CVS Pharmacy-produced beauty imagery in 2018, with the goal of all images in the beauty sections of CVS Pharmacy stores reflecting transparency by the end of 2020.
"We've reached out to many of our beauty brand partners, many of whom are already thinking about this important issue, to work together to ensure that the beauty aisle is a place that represents and celebrates the authenticity and diversity of the communities we serve," Foulkes also stated. "We've been inspired by their willingness to partner with us to redefine industry standards around this important issue for the well-being of all of our customers."
"Allowing diversity and natural beauty to shine will have an immensely positive impact on girls and women everywhere," added Judy Vredenburgh, the president and CEO of Girls Inc., a nonprofit that encourages girls to be "strong, smart and bold." To learn more about CVS Pharmacy's new beauty imagery initiative, visit this page on the chain's website.