10/08/2018
Costco's secret weapon to differentiate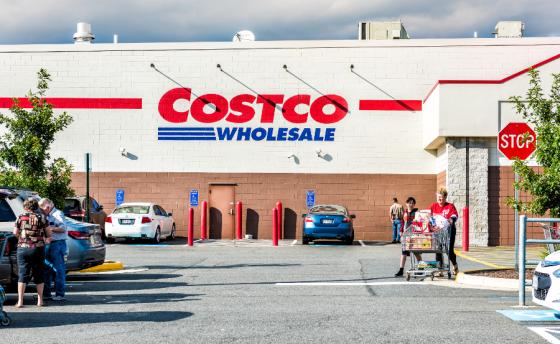 Costco Wholesale has proven that retailers don't necessarily need something innovative to differentiate and offer exclusivity. One way the warehouse club chain has done this for years — and helped define its brand in the process — is by offering a hot dog and soda combination at its food courts for $1.50. The hot dog is from Costco's Kirkland Signature brand.
According to a recent article on CNN Business, "The humble $1.50 hot dog is a secret weapon for the big-box warehouse club. It's one of the perks that helps persuade shoppers to dish out $60 or $120 for a membership every year."
Issaquah, Wash.-based Costco has sold the hot dog-soda combo for the same price for 30 years.
Check out the story here on Costco's food courts.
In related news, Costco's same-store sales at U.S. locations increased 7.8 percent (excluding fuel) and e-commerce sales increased 26.2 percent during the company's fourth quarter ended Sept. 2, according to a press release. The results pushed Costco's total sales up 5 percent to $43.4 billion, even though the company's recently ended fourth quarter had one fewer week than the prior year. The company also noted that fourth quarter traffic increased 4.9 percent.
Net income for the 52-week fiscal year was $3.13 billion compared to $2.68 billion in the 53-week prior year.