08/13/2018
Costco unveils Kirkland Signature sparkling water to rival La Croix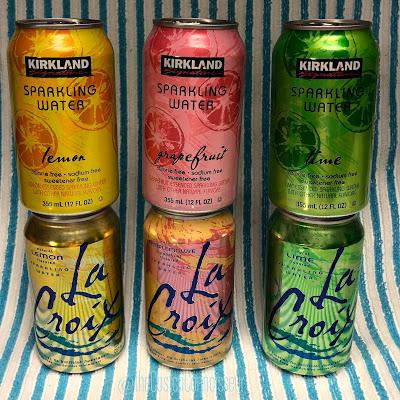 Issaquah, Wash.-based Costco Wholesale is launching Kirkland Signature sparkling water in cans that look like and are flavored to mimic LaCroix's sparkling water, reports People.com. The club store's private brand Kirkland Signature, has other flavors of sparkling water, including black raspberry, orange mango and kiwi strawberry, available in bottles.
But the new Kirkland Signature seltzer-style waters feature lemon, lime and grapefruit flavors and can graphics similar to those of La Croix, but are said to cost 33 percent less, at $7.49 for a 32-pack, versus $7.99 for a 24-pack of LaCroix, according to the Costco Connoisseur, a website that muses about all things Costco, with anecdotes about the retailer's warehouses in different states and countries.  
Consumers have been choosing lighter, low- and no-sugar waters and carbonated drinks, increasingly avoiding high-calorie sodas in favor of healthier options. Multiple brands have been launching their own versions of LaCroix sparkling water which was founded in 1981 and has gained a better-for-you alternative beverage with zero calories and simple ingredients.
The Costco Connoisseur noted that the lime and lemon Kirkland flavors taste "exactly the same" as LaCroix, though some seltzer drinkers may distinguish a difference in the grapefruit flavor.