Costco: king of private brands
Get great content like this right in your inbox.
Subscribe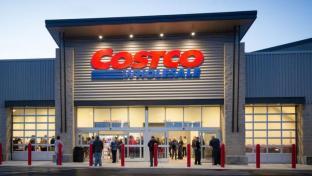 Costco's house brand, Kirkland, is one of the main reasons customers go to Costco, according to retail analysts.
According to CNN, last year it raked in nearly $40 billion, an 11 percent increase from 2017. That's more than JCPenney and Macy's combined. Kirkland's sales also beat out Campbell Soup, Kellogg, and Hershey put together.
"Kirkland is a brand in its own right," said Karen Short, retail analyst at Barclays. "It is one of the reasons people go to Costco. That's not necessarily something you can say about many private labels."
Kirkland, which Costco sells for at least 20 percent cheaper than national brands at its warehouses, helps the club keep prices low even on the products it doesn't make.
To read the CNN article, click here.