Consumers want 'real' snacks
Get great content like this right in your inbox.
Subscribe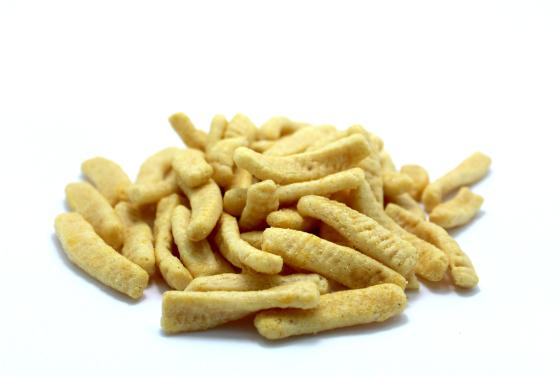 Consumers love to snack — that will never change. But what is changing is that more consumers want healthier snacks with nutritious ingredients and cleaner profiles.
According to a recent report from market researcher Mintel, the top reason Americans say they snack to treat themselves (50 percent), and 28 percent agree that taste is more important than health when choosing a snack. But one-third of consumers said the majority of snacks they eat are healthy.
Kim Holman, marketing director of Loves Park, Ill.-based TH Foods, which offers specialty crackers with better-for-you ingredients, says many consumers simply desire "better-for-you junk food," which could equate to less sugar or other functional benefits. "Consumers no longer want empty calories," Holman adds.
Consumers are looking for crackers and snacks in general that offer real ingredients — "simple, uncomplicated and easy-to-pronounce ingredients," she says. "They want real."
Mark Singleton, vice president of sales and marketing for Lima, Ohio-based pork rind manufacturer Rudolph Foods, says shoppers are more keenly aware of nutritional profiles that offer functionality paired with the snack diversity they crave.
"Above all, snacking remains a category that can appeal to busy, on-the-go, health-conscious consumers who have begun to put more value on how they snack, as well as what they snack on," Singleton says.
Florent Chiniard, director of marketing and new product development for Los Angeles-based NSI Group, which offers natural and healthy products including dried fruit for private brands, says snacks with wholesome ingredients are more in demand.
"Fruit and vegetable chips are definitely a focus for our customers and us," Chiniard says, adding that exotic fruits such as dragon fruit, papaya and mango are gaining in popularity as well as legume-based protein snacks with fava beans and chickpeas. In addition, more superfood flavor profiles and ingredients are emerging in mainstream snacks, Chiniard notes.
Consumers want healthy snacks with ingredients that offer inherent nutrition, Holman adds. "An example of this is whole-grain crackers with turmeric and ginger — both super spices that offer nutrition," she says.
Holman also expects new grains such as amaranth, sorghum and teff to become more popular in private brands. "These grains are naturally gluten-free and offer whole-grain goodness," she adds.
Singleton says Rudolph Foods has heard from its customers that they want a better-for-you pork rind. "To match this craving, we have created a variety of small-batch pork rinds popped in sunflower oil and with 40 percent less sodium," he adds.