Condiments make a comeback
Get great content like this right in your inbox.
Subscribe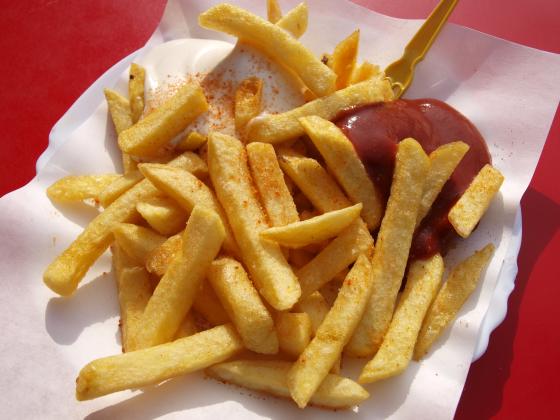 Ketchup and mustard may be eternal, but for the last few years consumers have been a little disillusioned with the standard bearers of the condiment aisle.
Even though Americans still favor the staples of ketchup, mustard and mayonnaise overall, condiment sales in the United States have been less than spicy over the last several years as shoppers look for healthier products and flavors that reflect global cuisines.
But now it seems as though the tide is turning when it comes to ketchup, mustard and mayo.
Ketchup and mustard sales in the United States were up 3.1% to $1.2 billion in the 52 weeks that ended Jan. 27, 2019, according to market researcher Information Resources Inc. (IRI). Private label ketchup and mustard sales combined were up 3.8%  to $266 million. When it comes to salad dressings, though, the growth there is still stagnant. Salad dressing sales were flat at $2 billion during the same period.
While Euromonitor International forecasts annual U.S. condiment revenues to reach $28 billion by 2021 at a compound annual growth rate of 3.4%, dressing sales are expected to remain flat over the next three years despite health-conscious shoppers looking for more pourable fresh dressings in the refrigerated case. Retailers could potentially enhance dressing and other condiment sales by enticing shoppers to try new and innovative assortments.
One example of a recent branded innovation in the center store condiment aisle comes from Heinz. The company made waves this year when it launched a ketchup and mayonnaise mashup called Mayochup; the company also plans Mayocue (mayo and barbecue sauce) and Mayomust (mayo and mustard) launches later this year. Images of Gen Z foodies dipping their veggies and sandwiches into Mayochup went viral on Instagram.
"As private label continues to gain more share of the shelf there needs to be an understanding that consumers do still want national and regional brands on the shelf as well. While the margins are better for private label, branded products should remain and be easy to find for most retailers," says Tony Treadway, founder of Creative Energy, a full-service food-focused advertising and marketing firm.
While Heinz continues to be the dominant brand in the condiments aisle, private brand retailers and manufacturers have accelerated innovation when it comes to ketchup, mustard and mayonnaise and other condiments. Many of those classics are now offered in private label no-added-sugar, no-added-salt and organic varieties. Meanwhile, global flavors such as kimchi, Sriracha and avocado are mixing things up in the condiment aisle as private brand retailers look to woo millennials with adventurous appetites and Instagram accounts.
"Millennials are what most of my food manufacturing clients are tuning their products to attract," Treadway says. As the spending power of millennials rises in the future, the demand for bolder and global flavors in the condiment aisle is expected to continue. Beyond clean label and bold flavors, the other opportunity for private brand retailers and manufacturers looking to accelerate condiment sales exists in leveraging consumers' willingness to migrate between categories.
"Some retailers are doing better than others at differentiating their private brand condiments," says Bob DiNunzio, director of category strategy at Daymon. "They're cross-merchandising with other departments such as meat and seafood. That's always key. Tying them into recipes that are seasonally appropriate. Making sure that consumers see the complete meal with the condiment."
Acosta, managing editor of Store Brands, can be reached at [email protected]