05/22/2018
Cold-brew coffee sales continue to perk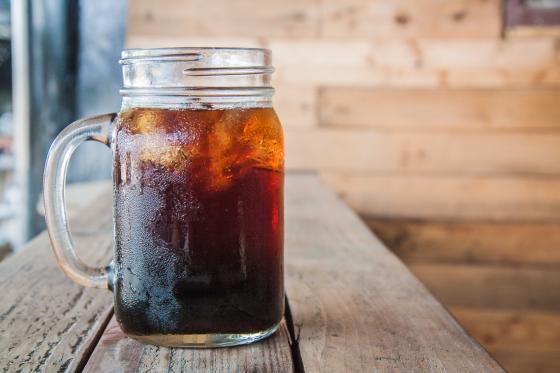 Sales of cold-brew coffee jumped 370 percent in two years, according to an article from Fortune, headlined "From Cafes to Restaurant Menus, Cold Brew Coffee is Heating Up."
In 2017, sales of cold brew coffee jumped to $38.1 million from the $8.1 million in sales the category saw in 2015, Fortune reports, citing statistics from Statista.
Eat 'N Park, the popular Pennsylvania-based fast casual chain, just added cold brew coffee, and is offering it with free refills, and in a mocha java milkshake, Fortune reported.
Considering that only 7 percent of coffee drinkers say they have made their own cold-brew coffee at home, there is plenty of room to grow. But to grow the segment it will take education on behalf of retailers and manufacturers.
Tom Lavan, CEO of Pittsburgh-based Riverbend Foods, which supplies private-branded cold-brew coffee for TreeHouse Foods, said it's critical for retailers to demo and sample cold-brew coffee on location to get more consumers to try it and to inform them that the cold-brew process is longer, requires more beans and removes the bitter taste.
"Once consumers realize that it has a clean and fresh taste and is not bitter, you will win people over much faster," Lavan says.
Clay Dockery, vice president of retailer brands for Suffolk, Va.-based Massimo Zanetti Beverage USA, points out that the good thing about cold brew is that it's not going to cannibalize the roast and ground coffee segments, but largely be incremental to total coffee sales.
"As such, a thoughtful strategy around incremental shelf-space allocation is critical," he adds. "It is also important to ensure in design that there is clear differentiation between concentrates and ready-to-drink alternatives."
Because cold-brew coffee is still a new but fast-growing category without a standard of identity, there are opportunities for brands to adhere to basic principles and best practices for brewing and bottling or serving cold-brew coffee, said Chris Brown, marketing director/coffee for Carmel, Ind.-based Heartland Food Products Group.
"Doing so will ensure the consumer is getting the high level of quality they expect when trying your cold-brew coffee," he adds. "In addition to ensuring their cold-brew coffees are authentic, other factors needed for private brands to be successful include leading with great taste, having a feeling of craftsmanship designed into the packaging, and launching with an array of desirable varieties."