08/29/2018
Changing the world by 'doing good'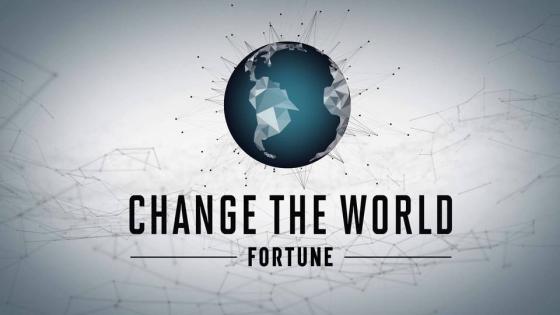 Congratulations to The Kroger Co., which made Fortune Magazine's "Change the World" 2018 list, debuting in the sixth spot. The company was recognized for its social impact plan called Zero Hunger/Zero Waste to fight hunger and eliminate waste across the company by 2025.
Ranking sixth on the list, Cincinnati-based Kroger was the only food and drugstore firm selected as a top 10 "World Changer" in 2018, culled from a global group of 57 companies hailing from 19 countries. The group "does well by doing good," Fortune says. "Nearly half the food produced in the U.S. is thrown away, yet 40 million Americans go hungry. More companies than ever are using the profit motive to help the planet and tackle social problems."
In 2017, Kroger donated 325 million meals in both food and funds to help end hunger in its communities through its food rescue program, according to a press release. Last year, it diverted 27 percent of the food waste produced in its stores for animal feed, composting or anaerobic digestion. The retailer also conducted a detailed food waste analysis in partnership with World Wildlife Fund to establish a baseline for achieving zero food waste by 2025. Kroger expects to donate 3 billion meals to charity by 2025.
In addition, Kroger just announced it will phase out single-use plastic bags across its family of stores by 2025 in favor of reusable bags, starting with its Quality Food Stores (QFC) retail division supermarket chain based in Seattle. The company expects QFC's transition to be completed in 2019.
Fortune's writers and editors were impressed how ambitious and innovative Kroger's Zero Hunger/Zero Waste plan is, in part for its measureable social impact and corporate integration, the latter of which considers how integral the initiative is to its overall strategy.
While World Changer participants must have annual revenues of $1 billion or more, obviously not every food company is financially equipped to tackle such massive projects. But being socially conscious doesn't require a grocer to make a billion dollars to make a difference helping those in need.
Recovering edible food lost through the value chain (farms, food manufacturers, consumer-facing businesses and homes) can be and is being done by various entities also working to reduce their environmental impact. For example, Woonsocket, R.I.-based CVS Health Corp. was named a top 50 community-minded company by the Points of Light volunteer service organization last year. CVS provided more than $100 million in philanthropic support via grants, in-kind and employee gifts, fundraising and other community investments. The company also supports Be the First, a $50-million program to help deliver the nation's first tobacco-free generation.
In July, Salisbury, N.C.-based Food Lion announced it will donate up to 500,000 meals to 30 local food bank partners. Lakeland, Fla.-based Publix Super Markets supports myriad community efforts, charities, shelters, Habitat for Humanity affiliates and much more. A few of Rochester, N.Y.-based Wegmans Food Markets' projects are conducting daily food bank donations, seasonal neighborhood reach campaigns and making regular truckload deliveries of food to food-sharing organizations.
Numerous other retailers organize environmental programs. Batavia, Ill.-based Aldi, which says it is committed to reducing, reusing and recycling waste, will soon add How2Recycle labels to its store brands to guide consumers on how to recycle. It also recycles tons of materials from all stores and warehouses. Space limits me from discussing more.
This year's entire Changing the World list is impressive, and includes companies one would expect and also be surprised to see. Forbes also chooses a list of smaller companies as rising stars for social good.