Building trust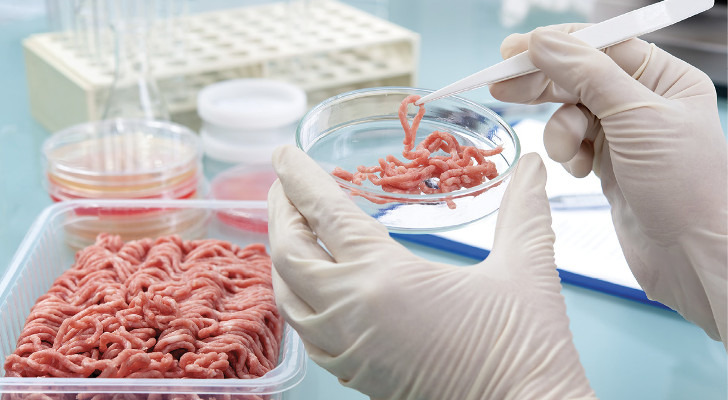 A recent Trace One study titled "Consumer Confidence in Private Label" reveals both good news and bad news for retailers with store brands.
On the positive side, the survey of 2,000 private brand consumers from eight countries (in North America and Europe) shows that 83 percent of respondents view private brand food products to be equally as safe as national brands. Nevertheless, less than a quarter of consumers have total confidence in store brands, according to the study.
"A scant 23 percent" of consumers "completely trust the safety of the private label brands they consume," the Trace One report states. In addition, 19 percent of "economy shoppers" say that private brand products "are less safe than national brands."
Shaun Bossons, chief revenue officer for Trace One, emphasizes that these survey statistics have less to do with any actual shortcomings in private brand quality assurance and more to do with consumer perception.
"That perception is changing for the better, but it takes time," he says.
Bossons notes that because private brand products traditionally were lower-cost alternatives to national brands, retailers and their store brand suppliers at first didn't invest much in packaging design. The resulting plain and even at times unattractive packaging might have suggested to some consumers that corners were cut in terms of food safety as well.
"Over time, we've seen retailers invest in bigger private brand teams, including packaging teams," Bossons continues. "The products are looking better, and quality testing and control is excellent." But some consumers have been slower to recognize these developments, he observes.
In Bosson's opinion, ongoing improvement in private brand product quality and packaging design will only increase consumer confidence in the safety of store brands.
Multifaceted issue
The top priorities of retailer food safety teams include preventing potentially fatal microbial contamination throughout the supply chain and ensuring that allergen-free products are not exposed to any traces of the allergen in question during production, transport, storage and handling.
Globally, laws such as the Food Safety Modernization Act (FMSA) in the United States set the requirements that retailers and private label partners must meet. The Global Food Safety Initiative (GFSI), meanwhile, establishes rigorous standards and offers benchmarking tools for food manufacturers and producers.
U.S. retailers and their private brand vendors must comply with FSMA, and many private brand manufacturers are certified to GFSI-recognized standards. But most U.S. consumers are unfamiliar with food safety laws and guidelines, points out Don Low, a solution consultant for Trace One.
"I definitely think a lot could be improved in terms of consumer education," Low says. "I think that the government should do more to educate consumers about the legislation put in place to protect people. But I also think that retailers should emphasize compliance in-store and on their websites."
Costco Wholesale Corp., for one, educates consumers about its QA initiatives in part through "Buying Smart" articles in Costco Connection magazine, "the largest circulated monthly print magazine in the United States," notes Craig Wilson, vice president and general manager of quality assurance/food safety at the Issaquah, Wash.-based chain.
"Costco is well-known for its quality measures in all of the things that we do," adds Wilson, who serves on the GFSI Board. "Continuous auditing of all of the Kirkland Signature items" is one of Costco's most important food safety protocols for ensuring and maintaining the safety and quality of its private brands, he says.
But when consumers today express reservations about private brand food safety, are they referring primarily to concerns about microbial contamination? Or are consumers — particularly the millennial generation, known for its fears about the chemicals in food — worried about GMOs, artificial preservatives, bisphenol A in can linings, and dozens of other ingredients and additives they can't pronounce?
"It's a little bit of both," Low says. "Consumers are asking for healthier products and products where they recognize the ingredients. But consumers are also driving the recent legislation to ensure that manufacturers and retailers have strong action plans and corrective action plans to prevent contamination."
Transparency is key
Whether concerned about food-borne illness or unhealthful food constituents, consumers view transparency as extremely important, notes Doug Baker, vice president of industry relations for the Food Marketing Institute, who oversees the FMI's private brand initiatives among other responsibilities. "It's the lack of transparency in some instances that causes people to have anxiety about whether or not a product is in their best interests," he says.
One industry initiative that will significantly improve transparency and, in turn, consumer trust in food safety is SmartLabel, according to Baker. As he describes it, "SmartLabel is a digital platform that is going to bring every piece of information that a consumer would want to know about a product together in one place so he or she can make an educated and informed purchasing decision." The technology involves both a Quick Response (QR) code affixed to the product and a special smart phone scanning application.
Ahold Delhaize and Albertsons Cos. are already testing the SmartLabel technology on hundreds of SKUs, Baker shares.
"It's very clear that this is going to become an important platform for communicating with consumers," 
he says.
"As consumers continue to demand more information about products, digital has become the platform that all retailers need to engage in because it's the best way to provide the most information," Baker adds. "It's the best way to educate consumers and create consumer trust."
Reason for optimism
The United States is years behind Europe when it comes to private brands, Bossons observes. There, grocery retailers differentiate themselves by — and become destinations because of — their store brands, he says.
But certain U.S. grocery retailers such as Austin, Texas-based Whole Foods Market and Roundy's Mariano's banner in the Chicago area (owned by Cincinnati-based The Kroger Co.) have done a great job of generating fun, unique, immersive in-store shopping experiences, Bossons points out.
For these retailers, the concept of "own brand" extends way beyond private brand packaged goods to include made-to-order stations, full-service restaurants and a wide variety of product tasting opportunities.
Because such stores connect with customers, "you trust them more," Bossons says. "And if you trust them more, you'll trust the safety of their private brands."