Building blocks
Get great content like this right in your inbox.
Subscribe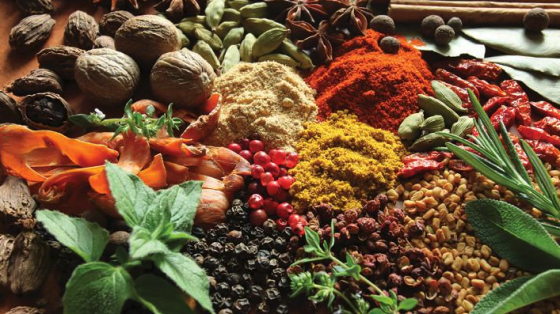 In the healthful ingredient realm, innovation has been occurring at a rapid pace. Two major trends are driving new developments: the clean label, or free-from, movement in which consumers are opting for natural rather than artificial ingredients and shunning certain chemicals; and the wellness, or functional food, movement in which consumers are taking almost a biochemist's approach to what they put into their bodies.
"These are two sides of the same coin — what's not in the food and what is in the food," observes Carl Jorgensen, director of global consumer strategy and wellness at Stamford, Conn.-based Daymon. "Consumers are looking for something that doesn't contain artificial colors, artificial flavors or artificial preservatives. And they are also looking for nutrient-dense foods. Consumers really like the idea of a lot of nutrition in a small package — that's what superfoods are."
Shoppers are seeking foods that are high in protein, fiber, antioxidants and particular vitamins or minerals, Jorgensen notes. What's more, consumers are interested in products that contain functional ingredients such as prebiotics and probiotics, which work together to promote gut health.
Growing concerns about environmental sustainability and animal welfare affect both the clean label and functional food trends. Non-GMO ingredients, in particular, are increasingly in demand for baked goods, salty snacks, sauces, soups, jams and jellies, condiments and other processed food products. More than 90 percent of Americans want to know whether their food contains GMOs, according to SPINS, a Chicago-based market research firm.
A number of private brand manufacturers such as Cherry Hill, N.J.-based Puratos Corp., a developer of bakery products and ingredients, are responding to this demand. "We believe there is tremendous opportunity around non-GMO products and have invested resources to develop dough conditioners and improvers such as our Intens range (ingredients) that comply with most non-GMO certifying organizations," says Michael Gleason, market intelligence manager for the company.
In addition, organic ingredients, which are all non-GMO but must satisfy a number of other criteria as well, are increasingly sought after, notes Shrene White, director of specialty and risk management for Denver-based Ardent Mills. "Since 2015, we've added organic durum, organic cracked wheat and organic spelt to our product mix, which also includes organic whole wheat flour, organic bread wheat flour, organic all-purpose wheat flour, organic pastry flour and a complement of grain mixes and blends," White says.
Whether food products such as frozen entrées contain grass-fed meat and dairy products as ingredients — or cage-free, free-range or pasture-raised eggs and chicken — also influences consumers' purchasing decisions.
Jorgensen points out that La Farge, Wis.-based Organic Valley, an independent cooperative of organic farmers, recently introduced a line of yogurt called Grassmilk that is made from the milk of grass-fed dairy cows. Organic Valley also has a line of butter called Cultured Pasture Butter that is sourced from pasture-raised cows. There is much opportunity in this area for private brands, according to Jorgensen.
Natural replacements
Food scientists have been working diligently to develop natural substitutes for artificial colors, flavors, preservatives and other additives, overcoming many hurdles along the way.
For example, "there have been some serious challenges in the world of colorants" because of the relative instability of many natural pigments compared to FD&C synthetic colors, Jorgensen says. Even though a number of fruits and vegetables produce anthocyanins, water-soluble pigments that depending on their pH are the source in nature of pink, red, purple and blue colors, "the colors from these natural sources are really tough to use in food processing," he explains. "A lot of times when they're combined with other ingredients or they're exposed to heat, pressure or light, these colors tend to be a bit fugitive."
But after much trial and error, successes have emerged. "Huckleberries, believe it or not, are a wonderful source of purple color," Jorgensen shares. "Some companies are also making a very stable red color from tomatoes, which are high in lycopene."
Finding a heat-resistant natural source of blue coloring has been especially problematic. When General Mills was reformulating Trix cereal, the company's food scientists "were really having a lot of trouble with blue," Jorgensen recalls. "But, ultimately, they were able to find a heat-resistant blue color from a variety of spirulina," a nutrient-dense blue-green algae that is considered a superfood.
The food industry has also come up with natural replacements for such common artificial preservatives as butylated hydroxyanisole (BHA), butylated hydroxytoluene (BHT) and tocopherols (synthetic Vitamin E).
For instance, "rosemary extract can deliver very good shelf-life extension in a very wide range of products," Jorgensen points out. Perhaps even more promising, spearmint extracts, which like rosemary contain rosemarinic acid, can be used as a preservative.
"Spearmint is a slightly cheaper plant than rosemary," Jorgensen observes. "You don't want to add too much cost by using natural alternatives to chemical ingredients."
In producing clean-label processed meats, celery powder can be used as a replacement for nitrates and nitrites (though these products must be labeled "uncured"); cherry powder from the acerola cherry, as a replacement for sodium erythorbate; and plum juice concentrate, as a replacement for phosphates to improve moisture retention.
To prevent microbial growth in uncured meat and poultry products, Lenexa, Kan.-based Corbion, which specializes in clean label solutions, manufacturers a new proprietary product, Verdad Opti Powder N70. This formulation provides protection against pathogens, especially superior control of Listeria monocytogenes, with 35 percent less sodium than other powdered antimicrobials, says Tom Rourke, PhD, Corbion's director of business development.
Indeed, reducing sodium and sugar is an important aspect of the clean label and better-for-you movements. Sugar, in particular, can often be reduced to a considerable extent without affecting flavor, Jorgensen points out. In helping a major retailer reformulate its store brand portfolio "to clean it up," Daymon worked with private brand cereal manufacturers to cut back the sugar in sweetened cereal incrementally. With each reduction, a panel tasted samples.
"The panelists were just as happy with the 35 percent sugar-reduced product as they were with the original product," Jorgensen says. "That gives you have idea of how much excess sugar there is in these foods."
All grocery retailers by now should be considering how they can make their store brand food products "more clean label," Jorgensen maintains. To learn more about ingredient innovations in this area, he recommends attending Global Food Forums' annual Clean Label Conference, held each March in Itasca, Ill.
Wellness-promoting ingredients
In the domain of wellness-promoting or functional food ingredients, retailers have many more options for their store brand food products. Bellevue, Wash.-based The Hartman Group's report Health + Wellness 2017 lists the top 20 foods or ingredients consumers are proactively adding to their diets (see the graph on page 23).
Fiber, which has cardiovascular as well as digestive benefits, tops the list. Whole grains, including ancient grains such as spelt, teff and quinoa (see accompanying article on page 28), are excellent sources of fiber.
Protein (both animal- and plant-based) ranks No. 2 among the nutrients consumers make a point of consuming. In addition to seeking out foods that are naturally rich in protein such as meat, dairy products and nuts, consumers are looking for protein-fortified snacks and beverages. For Eden Prairie, Minn.-based Milk Specialties Global, a manufacturer of both slow-digesting milk protein and fast-digesting whey protein concentrates and isolates, this has meant a market expansion from sports nutrition to functional food products.
"Healthy snacking has grown in popularity, and Milk Specialties is responding," says Mike Hiron, the company's vice president of sales for human nutrition ingredients. "Today's consumers are looking for additional protein options in different applications that are convenient within a busy lifestyle."
Milk Specialties has been focusing its research and development efforts on improving the shelf life of protein bars and protein-enriched ready-to-drink beverages and on developing more everyday foods fortified with protein such as bread, ice cream, soup and jam.
"Dairy proteins contain all essential and non-essential amino acids and are considered the best protein source from a quality perspective," Hiron maintains. "They also provide an overall better consumer experience from an organoleptic point of view as dairy protein works well in many applications and tastes great."
Plant-based protein is more on-trend, however, with millennials in particular striving to reduce their consumption of animal-derived products as much for the planet's health as their own.
"As a percentage of the population, actual vegans are very small in number," Jorgensen notes. "But we're in the midst of a flexitarian movement, where people are eating less animal protein than they used to, and they're eating more vegetable protein than they used to. It's a shift that's taking place."
Legumes and their derivatives, including pea protein, soy protein, peanuts and pulses (chickpeas, lintels, dried peas and dried beans) are the No. 1 source of plant-based proteins today, according to Jorgensen.
"But you also have grain-based protein such as brown rice protein and quinoa, which is actually a complete protein," he says. "There are a lot of new protein propositions out there."
Consumers (43 percent of them) are also striving to add more antioxidants to their diets, according to Hartman Group's Health + Wellness 2017. Among the top foods containing antioxidants, which help prevent cell damage and fight disease, are berries of all types, cherries, dark chocolate, artichokes, pecans, kidney beans, cilantro, and a number of other fruits, vegetables and herbs.
Villeroy, Quebec-based Fruit d'Or Nutraceuticals manufactures two of the most potent antioxidants in concentrated form — organic wild blueberry and cranberry juice powders — maintaining control over the supply chain of these products from farm to table in order to ensure transparency, points out Stephen Lukawski, the company's director of sales.
The cranberry juice powder also promotes urinary tract health, Lukawski says. This powder can be supplied in individually portioned packets to consumers, so they can add a packet to a bottle of water while on the go.
Also available in bulk, the wild blueberry and cranberry juice powders can be used in food processing applications such as in the manufacture of yogurt, nutrition bars and popsicles.
Naples, Fla.-based NutriFusion manufactures several bulk blends of fruits, vegetables or both that are high in vitamins A, C, D, B1 and B6, says William J.H. Grand, the company's founder and CEO.
The fruit blend, which can be used in yogurt, smoothies and cookies, consists of oranges, cranberries, apples, cherries, blueberries and strawberries. The vegetable blend, commonly used in pasta (see the photo on page 24) and snack chips, contains spinach, broccoli, carrots, tomatoes and beets. Both blends also include shitake mushrooms, a good source of Vitamin D, Grand points out.
Although Grand recommends the eating of actual fresh fruits and vegetables, he notes that Americans get adequate nutrition "only seven days out of a year on average." The high concentrations of vitamins and antioxidants in his blends are 100 percent bioabsorbable, he adds.
From supplement to bulk ingredient
Probiotics are also among the top 20 ingredients American consumers are adding to their diets, with 38 percent finding ways to incorporate them, according to the Hartman study. In addition, at least half of consumers would pay 10 percent more for a food or beverage product if fortified with probiotics, according to research by Ganeden Inc., a Cleveland-based probiotic manufacturer.
Also significant, 79 percent of healthy consumers would prefer to consume probiotics in foods or beverages versus a supplement, Ganeden maintains.
Probiotics support digestive health and immune health and promote protein utilization and weight loss, says Mike Bush, Ganeden's president and CEO. Said to be "exceptionally stable," the company's GanedenBC30 probiotic is being added to kombucha, baking mixes, tea, cereals, granola and a lot of protein-enriched items. Pet food has also become a growing market for the product.
Although GanedenBC30 can be used in refrigerated products and dry shelf-stable food products, it cannot be used in shelf-stable beverages, Bush says. Consequently, Ganeden has developed a new product, Staimune, for shelf-stable RTD beverages.
Made from the deactivated cell walls of the GanedenBC30 probiotic, "Staimune isn't live, so it isn't technically a probiotic," Bush explains. "Staimune doesn't provide the digestive benefits of a probiotic, but it does provide the immune health benefits."
Staimune, which can remain unrefrigerated for months, is ideal for sports drinks and beverages intended for children's lunchboxes, according to Bush.
What will be the next trending functional food ingredient? Retailers with private brands might want to scrutinize their dietary supplement aisle for some ideas.
The CVS Health brand, for example, includes a dietary supplement called Cognitive Health with Cognizin Citicoline. According to the label, "Cognizin Citicoline has been clinically studied to support cognitive function, mental focus, and attention to detail," while a footnote emphasizes that these statements have not been evaluated by the U.S. Food and Drug Administration.
Originally developed in Japan for treating stroke, citicoline is frequently prescribed in European countries for cerebrovascular problems. Manufactured by South Elgin, Ill.-based Kyowa Hakko USA, Cognizin, a proprietary form of citicoline, is beginning to be used in food and beverages as a functional ingredient, says Elyse Lovett, the company's marketing manager. Baltimore-headquartered Kolé Life Foods makes a beverage called Inspire Brain Tonic that includes Cognizin.
Could brain health be the next frontier for wellness foods? 
Schierhorn, managing editor of Store Brands, can be reached at [email protected]