Build beverage diversity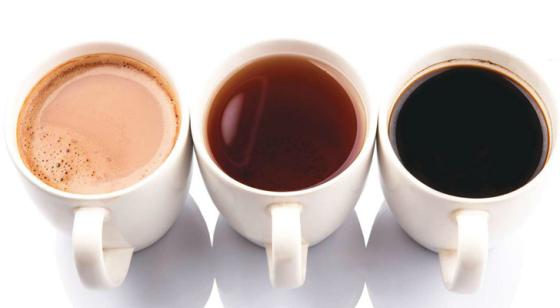 When consumers shop for retail coffee or tea products, including store brand renditions, those items offering tantalizing aromas, full-bodied flavors, health advantages, sustainable on-the-go packaging and attractive price points top their lists.
And premium products targeting coffee shop offerings are an emerging hot beverage trend.
"Consumers now want that experience in their homes," says Jerry Gilbert, vice president of sales, Mother Parkers Tea & Coffee, Mississauga, Ontario. "Items include artisan or small-batch roasting, region- or country-specific origin beans or leaves — and pair specific foods with tea and coffee."
Coffee continues to experience terrific growth in many segments, affirms Clay Dockery, division vice president, corporate brands for Massimo Zanetti Beverage USA, Suffolk, Va. Certified and organic coffees are also gaining in consumer interest.
"Trends in coffee are following macro-consumer trends of personalization, traceability, sustainability and convenience," adds Susan Lambert, business development manager for Massimo Zanetti Beverage USA.
Consumers are increasingly interested in where coffees are grown, who grows them, how they are produced and what's on the label, notes Henry Stein, senior vice president of sales, Distant Lands Coffee, Renton, Wash. Certifications such as organic, Fair Trade and Rainforest Alliance are increasingly important, too.
Coffee drinkers know great coffee comes from Colombia, Costa Rica and Guatemala, but more consumers are seeking out coffees from locations such as Ethiopia, Peru, Honduras and Nicaragua, Stein says.
"They're seeking limited-availability coffees from small producers who appear to offer a quality product," he adds.
And more consumers are using food and beverages for medicinal purposes. Studies indicate coffee has been positively linked to reduction and even mitigation of serious illnesses such as liver disease, diabetes and Parkinson's, Lambert says.
Meanwhile, retailers have taken cues from the growth in specialty gourmet when it comes to tea, introducing teas and tisanes positioned to go beyond traditional value offerings, says Beau Bernstein, director of marketing and sales, Haelssen & Lyon North America Corp., New York.
"H-E-B, Publix, Kroger and Wegmans, among others, have invested in raising the bar for themselves and their customers with organic introductions and in creating premium specialty lines," he says.
Variety rules
Gilbert advises retailers to include more premium or single-origin products and to look to coffee shops and cafés for merchandising ideas in the coffee and tea aisles.
And Dockery suggests that they evaluate the coffee category by segment (mainstream, premium, soluble and single-serve) and have strategies for each.
"Retailers who have a comprehensive plan by segment are winning in the marketplace," he says.
Retailers also will want to make the coffee aisle easy to shop by providing ample space.
"Coffee is one of the fastest-growing center-store categories, and space allocation is important to maximize conversion in store," Lambert says.
Many retailers have focused on space reallocation rather than adding space.
"This is contributing to the roughly $1 billion dollar leakage loss to other retail/online formats," Dockery adds.
Retailers should also be adventurous and excite their customers without intimidating them.
"Consider launching two or three stock-keeping units at a time — teas which may feature ingredients such as turmeric or lemon verbena, cardamom or lemongrass," Bernstein suggests. "Give your customers a chance to see you understand their desire for high quality — a tea that is particularly aromatic, fresh and flavorful. Educate or tell the story of the flavor on-pack."
The addition of probiotics remains a top trend that's getting products (including coffee and tea) noticed, insists Mike Bush, senior vice president for Mayfield Heights, Ohio-based Ganeden and executive board president for the International Probiotics Association, Los Angeles.
"It's important for retailers to always do their research and pick high-quality, strain-specific science-backed ingredients," he advises.
Recyclable is key
When it comes to coffee and tea packaging, retailers must incorporate packaging that is recyclable or made from recycled material into their private label strategy, Gilbert advises.
"Consumers want to see sustainable materials in all aspects of a product, including containers. As single-cup coffee continues to grow, consumers are more concerned with packaging and the impact on the environment," he says.
Dockery says the ability to commercially compost individual pods is one of the most significant trends in the coffee category.
Sustainable tea packaging also continues to receive tremendous demand across all market channels and customer groups.
"Look to include Forest Stewardship Council certified paper for your boxes, and consider alternative materials to nylon mesh for your tea sachet material," Bernstein suggests.
Packaging labels for store brand coffee, meanwhile, need to be clear about brand, blend (or origin) and roast level, Lambert says.
Offering a wide range of package sizes is important for coffee, too. Bulk sizes are a great option to help traditional grocers compete with club stores, Stein says. They could be 20- or 24-ounce options — 2- and 3-pound packages are generally less practical because of space limitations.
"Smaller sizes, 10- and 11-ounce packages, are gaining attention in traditional grocery stores, while also commanding a retail comparable to 12 ounces.," he says, noting that corner and side-seal packaging merchandises more favorably, looks crisper and retains its uniform appearance on shelves.
Merchandise creatively
A little smart merchandising can also go a long way to incite sales for store brand coffee and tea.
"Look for ways to reach consumers who are purchasing coffee and tea products in other retail locations by targeting them with loyalty card programs and/or off-shelf displays to help drive awareness and impulse purchases," Gilbert says.
Retailers might want to consider bundling tactics such as "two for one" or cross-promoting with categories that share the same demographics traits to drive incremental basket size.
"Develop merchandising materials that appeal to connoisseurs, including recipes with coffee and tea, as well as displays or events with food pairing," Gilbert advises.
Pairing with a French press or pour-over bodes well on end caps and secondary locations, Stein says. A strong planogram strategy with the store brand assortment vertically merchandised in a block on at least three shelves is also effective.
"Gaining secondary exposure for private label coffee within the coffee aisle helps to promote specific items and suggestively sell coffee to consumers who may not have planned to walk down the coffee aisle," he says.
Limited-time offerings entice consumers to try something new, too. And as consumers shop multiple segments within the coffee category, an effective strategy for driving category sales is promoting multiple segments at a single price point.
"This allows the consumer to purchase items for each unique usage occasion," Dockery says.
Once retailers achieve the right store brand coffee and tea mix, customers must know what's available. Since four out of five shoppers identify as coffee drinkers, implement programs that push shoppers to center store with coffee — via mobile and digital marketing plus traditional print ads and in-store flyers — to stimulate center-store traffic and coffee sales, Lambert advises.
Retailers should promote their store brand coffee and tea regularly and include their brand as part of their merchandising strategy, Lambert suggests.
"When not promoted, shelf pricing for store brands should maintain 15 percent to 20 percent price gaps to national brand equivalents where applicable," she adds.
Do consider adding artisanal, small-batch roasted and other coffees that offer shoppers an "experience."
Don't miss the opportunity to communicate the health benefits of coffee and tea.
Do provide ample space for the coffee and tea category – and store brands within it.
Don't discount the potential positive sales impact of limited-edition offerings.