12/03/2018
Aldi's award-winning year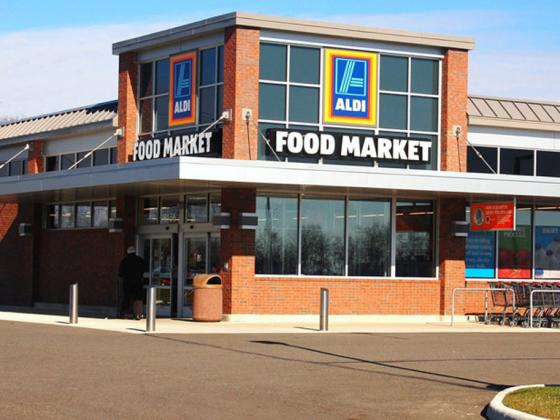 Aldi is already a winner with price-conscious shoppers, but the retailer also earned more than 400 product awards in 2018.
Aldi-exclusive brands captured the attention of many over the past year, including culinary professionals, nutrition experts, U.S. consumers and sommeliers, garnering a wide variety of awards.
"We're proud to offer our customers award-winning products that not only taste great, but are easy on the wallet," said Kate Kirkpatrick, director of communications for Aldi U.S., in a press release. "We rigorously test thousands of items and only pick those that meet our quality and taste standards. Our hard work and dedication has paid off, as we've earned over 400 product awards in 2018 alone. We're honored that so many organizations recognize our commitment to provide high-quality food at affordable prices."
Many of Aldi's private brands won awards this year, including the Little Journey line of baby essentials, the Simply Nature brand of foods free from more than 125 ingredients, the liveGfree line of gluten-free items and the Never Any! line of meats with no added hormones, antibiotics or animal byproducts.
Thirteen Aldi-exclusive products won the Best New Product Award, determined by BrandSpark's 2018 consumer survey and user feedback from Shopper Army. Winning products span seven different categories, including Frozen Fruit, Iced Tea, Nut Bar, Protein Bar, Protein Powder and Snack Bar.
Seventy-five Aldi-exclusive products won the PTPA Seal. This organization recognizes outstanding child and baby products that have been tested and voted on by real parents and families for nutrition, taste, convenience and value.
More than 14 Aldi-exclusive wines were given a rating of 90 points or higher by leading wine experts in 2018. Aldi wine offerings have tripled in the last 10 years.
The retailer was also recognized by magazines such as Store Brands, SELF, Real Simple, and Taste of Home. Aldi was also named 2018 Retailer of the Year by Supermarket News, earned the top spot for value for the eighth year in a row in a Market Force Information survey and received the Good Housekeeping Seal for more than 70 products across its liveGfree and Never Any! brands.
The company continues to make strides with its $5.3 billion investment in new and remodeled stores, it recently launched a major product expansion emphasizing fresh, organic and easy-to-prepare options, and Aldi online ordering and delivery expanded nationwide through its partnership with Instacart.
Aldi also moved up to No. 4 among America's Favorite Grocery Stores, as measured by customer satisfaction and loyalty, according to Market Force. Aldi was the only grocery retailer among the top five to increase its loyalty score year over year, and it earned top scores in other survey categories, including Checkout Speed and Cashier Courtesy.
Aldi operates more than 1,800 U.S. stores in 35 states.