12/26/2017
Aldi receives more than 200 product awards for its private brands in 2017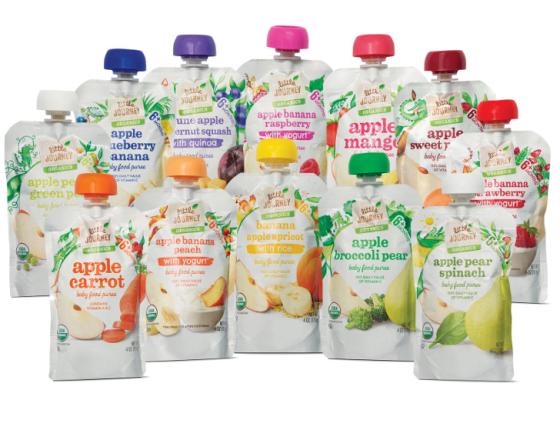 Taking stock of the past year, Batavia, Ill.-based Aldi US noted that it received more than 200 awards for its private brand products in 2017, which surpasses recognition in previous years.
"We're honored each time Aldi wins an award," said Aldi CEO Jason Hart in a press release. "Nothing means more to us than the opinions of our customers. The recognitions mean our shoppers appreciate the quality of Aldi products and inspire us to keep bringing them the very best we can offer."
The retailer pointed out that it won 24 "Best New Product" awards from BrandSpark International and Shopper Army. The winning products ranged from Little Journey Baby Food Purees to liveGfree Organic Brown Rice Quinoa Pasta.
Aldi also received the Parent Tested Parent Approved (PTPA) Seal of Approval for 37 products and PTPA's Santa Tested Santa Approved Seal of Approval for 28 holiday-focused items. Each award-winning product was evaluated by members of PTPA's volunteer testing community of more than 70,000 parents across North America. Winning products included SimplyNature Kids Organic Fruit Snacks, Nature's Nectar 100% Apple Juice and SimplyNature Green Pea Crisps.
The retailer also had 10 product wins in Gluten-Free Buyers Guide's Gluten-Free Awards, including liveGfree Pepperoni Pizza Stuffed Sandwiches, liveGfree Gluten Free Plain Wraps and liveGfree Deluxe Macaroni & Cheese.
Aldi's private brand wines also garnered a number of endorsements from the Beverage Tasting Institute (BTI) and the San Diego International Wine and Spirits Challenge. Ratings are the result of blind tastings by panels of experienced and professional tasters who rate wines on their overall style, character and quality.
"Aldi is a destination for wine enthusiasts looking for a diverse variety of reds, whites and rosés," Hart said. "Awards for our wine portfolio show us that we're succeeding in providing high-quality wine at a great value."
In 2017, 35 Aldi-exclusive wines were recognized by BTI with a "Best Buy" rating, including five Gold Medal winners: Paluzzi Moscato D'Asti, Lot Series Reserve Malbec, Lot Series Grande Brut, William Wright Reserve Pinot Noir and Crimson Roots Zinfandel. The Aldi-exclusive Sargent Canyon Cabernet Sauvignon also earned a "Highly Recommend" rating from the San Diego International Wine and Spirits Challenge.
Additionally, Chefs In America awarded its highest distinction, the American Masters of Taste Gold Medal Endorsement, to 12 wines from Aldi (in addition to 69 other Aldi-exclusive products). The network of more than 6,500 corporate and executive chefs and food industry professionals endorse products that have excellent taste and are of superior quality.
To see Aldi's complete list of private brand product awards, visit this page on the retailer's website.